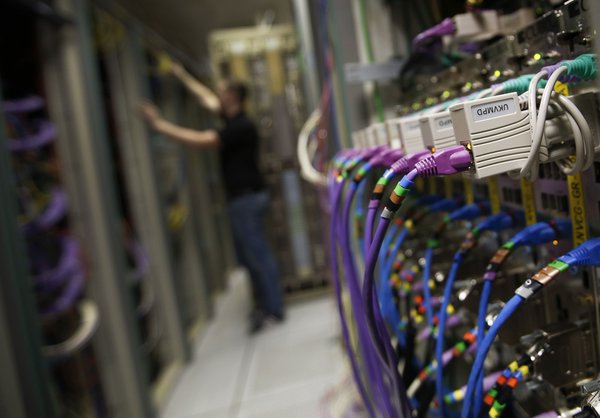 The Internet Exchange Point of Nigeria (IXPN) has revealed that it has seen a significant increase in its network in the last five years with the exchange of 110 gigabytes per second bandwidth of traffic locally.
This achievement represents an increase of 10 000 per cent and 40 per cent of telecommunications operators and internet service providers (ISPs) traffic in the country.
Muhammed Rudman, Chief Executive Officer of IXPN, said in a statement that the measurement of this growth in traffic is from 2013-2018 and is largely attributed to the connection of some international content service providers to the exchange point.
Rudman explained that what this means is that the speed of the Internet is now faster and more affordable, adding that IXPN will continue to facilitate internet operations in Nigeria with the sole aim of localising traffic while also reducing local internet routing costs in the country.
According to Internet Exchange Point of Nigeria (IXPN), the growth could be attributed to the level of awareness among Nigerians of the impact of local hosting on the economy, cost of the internet, and the quality of service.
"A lot of Nigerians are now hosting their servers locally and we at the Exchange have attracted because of our huge size some of the big players in internet content into the country, such as Google, Facebook, and Akamai and presently we are trying to bring other bigger ones into the country. A major contributor to this huge increase came from Facebook which has fully connected to the exchange," Rudman said further.
He also stated that the coming together of local and international players to connect to the IXP is in tandem with Nigeria's local content quest because about 40 per cent of the Internet traffic being exchanged in the country is presently local, occasioned by the Internet Exchange Point.