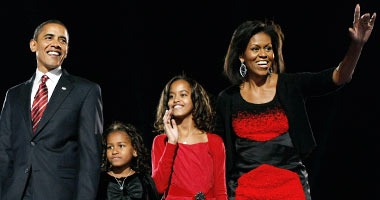 I couldn't stop the tears of joy streaming down my black face as I watched Senator Barack Obama give his thanksgiving speech this dawn, live on CNN. This historic, smashing victory over the status quo only goes to emphasize a philosophy I always believed in: "Nothing is impossible". Now I can add this famous one to my lines of inspiration: "Yes We Can!"
Its a great day for the world after 8 tough years of George Bush bringing tears to many families in Iraq, Afghanistan, Pakistan with his unpopular war-mongering attitude.
Its a great day for people of colour globally, and especially in Africa. I never thought this would happen so soon. A black man in the White House? Nothing is impossible.