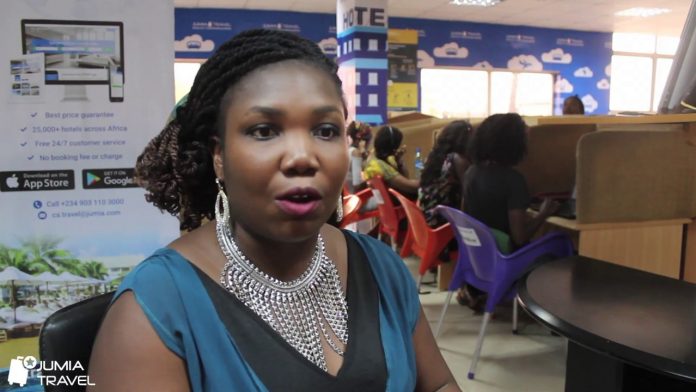 The Managing Director of Jumia's hotel and flight services, Omolara Adagunodo, has encouraged Nigerian businesses to engage their customers on social media to gain more traction, adding that it will not only increase sales and turnover but also give them free publicity.
Omolara stated this during an interview anchored by Ambrose Nwadike, the Managing Partner, Telecom Advisory Services, Ltd, at the just concluded Nigeria Com held at Oriental Hotel, Lagos, Nigeria. She stated that an eCommerce company like Jumia has taken advantage of Facebook, Instagram and Twitter to interact with customers, understand their needs and share the right messages with them.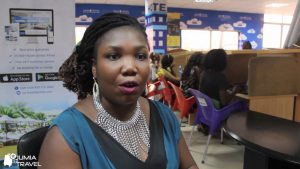 Adagundo said "At Jumia, we recognise that a lot of young people are on social media and we have messages that will interest each segment of our customers. This has no doubt has an impact on our turnover and perception. Sadly, some businesses and organisations are still sceptical about social media for no particular reason.
Such companies are losing out because their customers are waiting to be engaged on social media." On the question of how the digital age is redefining the tourism and travel industry, Adagunodo said that the tourism and travel industry is not an island. Therefore, the travel and tourism space has been disrupted by digitization, stressing that travel and tourism companies must continue to innovate to catch up with the fast-moving digital world. "The travel and tourism space has profited from the digital age.
The biggest gain so far is that it has made things very convenient for many Nigerians. You can now book your hotel and flight online with ease. Also, we have seen innovation like artificial intelligence, chatbot and virtual reality disrupting the tourism space. And of course, Jumia is at the forefront of deploying this innovation to provide better and sterling services to our customers."
Nigeria Com is the largest digital communications show in the region bringing together telecommunications, ICT, digital media, broadcasting and web businesses to develop Africa's largest economy.