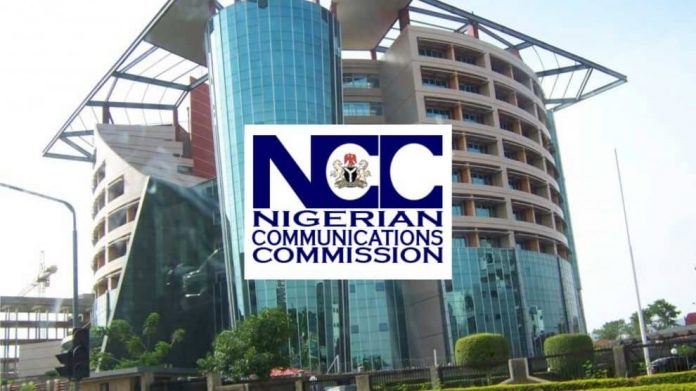 The Nigeria Communications Commission announced plans to collaborate with the National Assembly in enacting a law that will regulate the social media platforms.
Mr Tanimu Bawa, the NCC Controller in charge of Kano zone, stated this in Daura during the commission's Consumer Conversation Programme held on Thursday. According to him, the misuse of the social media needed to be checked and regulated, adding that the platforms must be censored to ensure peace and stability in the polity.
Bawa said the programme was aimed at listening to the complaints, suggestions and recommendations from the consumers on how to improve services.
The controller stressed that delivery of qualitative services was a major objective of the commission. "The commission has within 18 years regulated and registered 162 million mobile phone users nationwide.
"We have raised our broadband penetration to 22 per cent for data coverage from the previous 13 per cent," he said. He, however, warned dealers against the sale of unregistered telephones lines, while cautioning those operating illegal registration centres to desist from such practices.
Meanwhile, the commision has also announced that Nigeria's voice subscriber base has moved to 163million at the moment. The Executive Vice Chairman of the Commission, Prof. Umar Danbatta disclosed this on Wednesday at the ongoing NCC 2nd Stakeholders Forum with Academia & Industry holding in Abuja.
Prof. Danbatta explained that while the telecoms industry continues to grow amidst noticeable challenges, the nation's voice subscription base rose to 163 million mark with appreciable foreign direct investment (FDI) inflow of about $67 billion since the revolution in 2001.
He, however, noted that the commission has been steadfast in holding on to what it set out to achieve in research and development through the hosting of the stakeholders' forum to converge the academia and the industry under one roof to collaborate in the area of research and innovation on the yearly basis.
"I think it is my responsibility to submit that while the telecom industry continues to grow amidst noticeable challenges, hitting over 163m voice subscribers base at the moment with appreciable foreign direct investment (FDI) inflow of about $67bn since 2001. The Commission has been steadfast in holding on to what it set out to achieve in research and development."