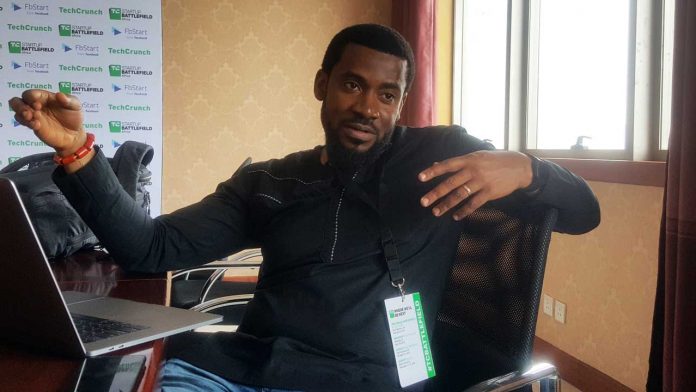 Software developer and Head, Platform Partnerships, the Middle East and Africa, Facebook, Chukwuemeka Afigbo works at the company's Menlo Park, California, United States headquarters, and he is charged with using local communities to drive the platform's developer ecosystem across the two regions. In an interview with The Guardian, he spoke about how Facebook is impacting the tech space in Nigeria, proper regulations and sundry issues.
Describing the impact of Facebook on Nigeria and Africa, Afigbo said the company's mission gives people the power to build communities in order to bring the world closer together. And that permeates all our platforms. From Facebook to WhatsApp, Instagram and all that. "I know that currently, in Africa, we have about 67 million people who are active every day on the platform. And these people are doing different things. They are running their businesses; they are getting in touch with families, all sorts of things.
He said that in Nigeria, there is currently about 14 million daily active users and about 27 million active users monthly. Coming to Nigeria, again the platform has been very useful. A lot of people have built their careers on the platform on the entertainment space and even now, on the tech space. Talking about partnerships with the developers' ecosystem, if you come to Nigeria, we have the NG_Hub project that we launched earlier this year. Then we have a number of initiatives for small businesses, for creatives, for tech entrepreneurs and all sorts.
"We currently kicked off an acceleration programme for tech entrepreneurs at NG_Hub. This programme is not just in Lagos, but also spans the whole country through collaborations with about seven tech hubs across the country, in Kano, Kaduna, Port Harcourt, Jos and a number of other cities. On the SME side, we recently concluded a training of some people who are interested in leveraging digital marketing to drive their business and we graduated a whole lot of people who are able to do that. So there are a number of initiatives that we have here in Nigeria."
Asked if Facebook is in any partnership with the Nigerian government at any level,
he said that Facebook has a team that is focused on driving partnerships with the government and they've delivered a number of initiatives. For example, there was one that happened about two years ago, where we actually trained members of the National Assembly on how to leverage social media.
Commenting on how is Facebook handling the reality of the Nigerian market in terms of data management and risk, Afigbo said user privacy is very important to Facebook. One thing that the company continues to do is to engage the local ecosystem here. :In doing so, we hold focus groups with civil societies and people who know about these things to get feedback and insights that we actually take back to our product teams back at headquarters."
Asked why Facebook sponsored the TechCrunch Startup Battlefield Africa, he said TechCrunch is arguably one of the top media outfits that focus on technology and the eyes of the tech world is always on TechCrunch. So wherever they go, the eyes of the tech world follow, which is why we came up with this partnership, to bring them to Lagos. We know that by them coming here, the attention of the tech world globally, not just in Africa, would be on Lagos. So just because of this event, we've had a number of people entering Lagos for the first time; venture capitalists, startup entrepreneurs.
We brought people from all over the continent and even from other parts of the world. So, we at Facebook, we wanted to leverage this to shine the light on the African ecosystem for this period. And it is not just about the country. We also have a series of activities that we've lined up, basically to celebrate technology in Africa.
"We basically sponsored a huge part of it. Last year, in Nairobi, we sponsored the whole thing. So, it was because of Facebook that TechCrunch decided to come here. This time around, because of the impact of the last event, everybody knew something about it, and they got involved. We are not the sole sponsor of this year's event. Other people have now come in to support, which was what we wanted."