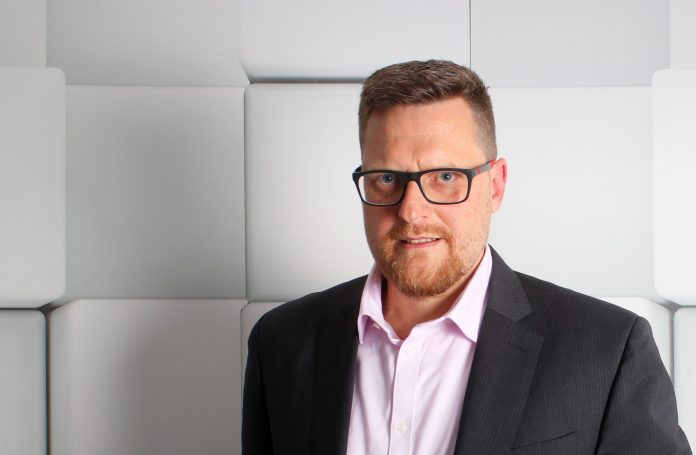 Organisations across the globe are rapidly embracing sustainability goals and programmes, recognising that going green is not just beneficial to our planet but also good for business. The challenge, however, is to move from goals and promises to progress and action.
Over the past two years, the world has seen accelerated growth of data, digital transformation and of the data centre industry. The Dell Technologies Digital Transformation Index 2020 revealed that 79% of South African companies have fast-tracked digital transformation programmes since the onset of the pandemic.1  According to Africa Data Centres, South Africa will also account for the bulk of the $5 billion investment expected to enter the Africa data centre market by 2026, with the country securing an estimated $3.1 billion in investments by that time.
Against the backdrop of sustainability, data centres accounted for approximately 1% of global electricity demand, with global data centre electricity use amounting to 200-250 terawatt-hours (TWh). According to the International Energy Agency (IEA), data centres are some of the biggest consumers of energy globally, especially as demand for data services continues to rise exponentially.
Technology plays a critical role in driving a sustainable future and Dell has committed to achieve ambitious environmental goals, including achieving net zero greenhouse gas (GHG) emissions across its operations, supply chain and the use of its products by customers by the year 2050. More than a third of our customers say renewable energy and green initiatives are key factors in choosing a colocation site for their data centres. South Africa has more than 20 operational colocation data centres, most of which are developed according to Tier III standards.2
Dell recently announced that we are working with Equinix to provide and manage colocation centres for our APEX Data Storage Services globally. Colocation is an effective way to enable businesses to outsource their data centre services as well as reduce the amount of energy and resources they consume. Moreover, Equinix has aggressive emission reduction targets and a 2030 global climate-neutral goal across the business – allowing us to work collaboratively towards a shared vision of advancing sustainability, in line with Dell Technologies' 2030 moonshot goals.
As we work closely with organisations to improve their data centre sustainability, we often recommend they consider four key aspects:
1. Environmental
We look at innovative ways to reduce total data centre heat waste and the overall carbon footprint of infrastructure. This ranges from improved layouts to the implementation of more efficient cooling technology as well as the use of sustainable hardware solutions.
2. Financial
Any improvements in data centre energy efficiency and reduction also can lead to significant reduction of total data centre operating costs.
3. Compliance
At the 2021 UN Climate Change Conference of the Parties (COP26) in Glasgow, heads of state and climate experts gathered to take actions to get to net zero emissions by 2050 – reiterating the need for nations and organisations to ramp up on efforts to limit global warming.
In September 2021, South Africa set a new target for its climate commitment which sees greenhouse gases declining a year earlier than originally planned. The target aligns with a trajectory necessary to limit warming to 1.5 degrees Centigrade.3 Understandably, a similar emphasis has been placed at the organisational level to reduce the environmental impact of their IT infrastructure and meet national and industry standards.
By setting specific objectives to make their data centres more energy efficient, businesses can look to reduce their overall carbon footprint as well as effectively meet compliance standards.
4. Efficiency
The sprawl of IT infrastructure can be a serious problem in a data centre. A lack of consistency and the densities inside the data centre can lead to a physical sprawl that takes up more space than needed.
In comparison, an energy efficient data centre is one where customers set out an objective to do more with IT infrastructure within a smaller physical footprint – in other words, they strive to approach a 100% utilisation of rack and data centre space.
In summary, we firmly believe that individuals and organisations are recognising the need to take action to reduce the impact on the environment. As IT sustainability becomes a growing priority, organisations should design their data centres to optimise energy usage. By working with the right technology partners and adopting a holistic approach that addresses the environmental, financial, compliance and efficiency considerations, they can successfully help safeguard the environment while lowering their long-term operating costs.