Thursday night was special for me because several guests attended the monthly Ghanablogging.com meeting. Smoothies on Osu Oxford street was the venue and techies, bloggers, entrepreneurs, photographers were among those present. Total attendance: 23.
The discuss varied from the introduction of maneno.org by Miquel Hudin Balsa, popularity of blogging in Ghana, comparison with Nigeria, to a brief introduction by Erik of WhiteAfrican.com fame.
Enjoy the photos: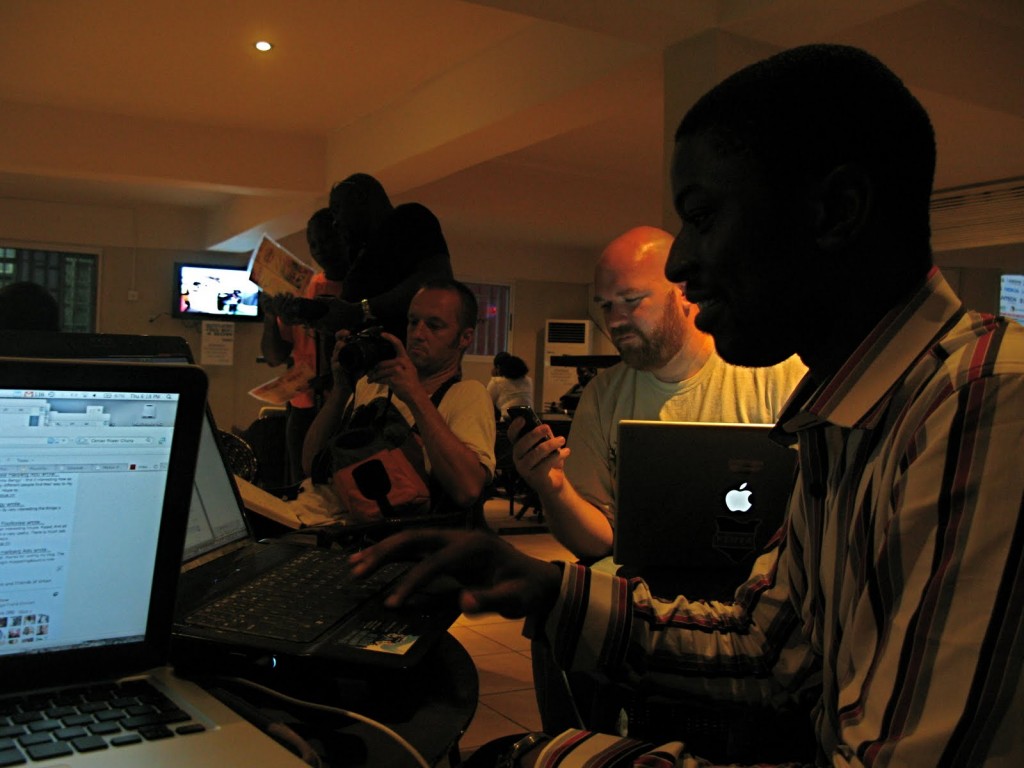 You can read Kajsa's account of the same event here.