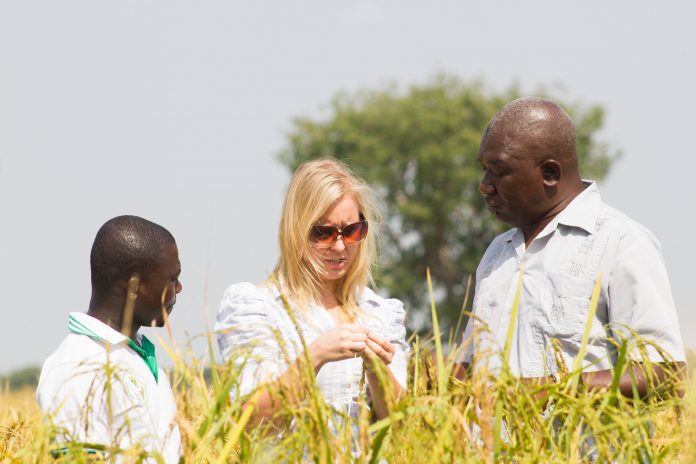 Ignitia, a weather forecasting startup, has announced that that it has officially secured a $1.1 million in funding at the end of its Series A.
The company announced in an official statement that it has closed its investment round of 1.1 million USD, at the valuation of 11 million USD.
"Ignitia's mission is to provide accurate weather forecasts that help farmers make better-informed decisions to improve their farming practices, thus increasing their yields and maximizing their profits to play a key part in stabilizing the value chain as a whole," the statement read.
The company further announced that it has received financial backing from three investors – Hack VC, with FINCA Ventures and the Norrsken Foundation.
Hack VC is a venture capital firm from San Francisco, which invests in early-stage startups. They became interested in Ignitia after Ignitia was named a Google Moonshot in 2015 – one of 33 companies around the world, selected for their "unique and innovative use of technology to solve a complex, global problem."
"We are very proud to be partnering with Ignitia. The mission-driven culture and societal impact of the organization resonate strongly with us. It's a great example of what can be accomplished when you blend of social entrepreneurship with a venture scale opportunity," says Ed Roman, Managing Director from Hack VC.
FINCA Ventures, an impact investing initiative of microfinance pioneer FINCA International, has also joined the funding round. FINCA Ventures provides patient capital and support to early-stage social enterprises serving the bottom of the pyramid.
Norrsken is a Stockholm-based investor that focuses on impact tech entrepreneurship, with investments in companies with the potential to radically improve the world.
The investment will be used to focus on expanding Ignitia's presence in Nigeria with a focus on partnerships with the agricultural supply chain.
Headquartered in Sweden with subsidiaries in Ghana, Nigeria and Mali, Ignitia has developed hyper-local weather forecast delivered via SMS to farmers across West Africa.
Ignitia's model uses satellite data in partnership with major telecommunications firms to pinpoint farmer locations and provide forecasts with over 84% accuracy and to a 3 square km range. Ignitia is currently active in three West African countries (Ghana, Mali, Nigeria) with over 450 000 active subscribers.