Esi Cleland is a young entrepreneur with a passion for Ghana and everything she believes in. She recently granted me an interview, sharing what makes AfroChic tick and whats in store for the future. She only has a few tips for the up-and-coming entrepreneurs.
Oluniyi: Who is Esi Cleland and what do you do for a living?
Esi: Esi Cleland. A person who loves to live life, to have fun, be happy and to share some of that spirit with the rest of the world. I'm crazy about Ghana!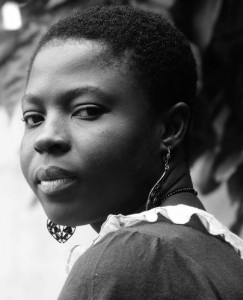 About what I do for a living… I work at AfroChic Limited, as head of marketing and business development. But that doesn't mean much. It's a startup and I'm one of the founders so as you know, in a startup you do everything. There's no such thing as "not my job". But thing is to build the brand and to get people to fall in love with AfroChic – which is fun and exciting.
Oluniyi: Interesting. When did AfroChic start operating and what does AfroChic do exactly?
Esi: AfroChic is a unisex clothing shop and our thing is to make clothes that get compliments. It's our design philosophy but we live it in other aspects of the business as well. So just as we are committed to ensuring that every item we make has something remarkable about it, we also strive to offer remarkable service.
Our shop has been opened since December 2009.
Oluniyi: Considering AfroChic is unisex, do you target a market segment or have something for everyone?
Esi: AfroChic is for young professionals. So our designs typically appeal to young people but we've had the experience of some older people with fashion sense wearing AfroChic.
Oluniyi: What has the response been like?
Esi: The response has been super enthusiastic. Very encouraging. It's as if young people were just waiting for a shop just like AfroChic. One that understands that it's not just about clothes but about getting noticed…clothes creating conversation; positive conversation…and especially since we're affordable, they're loving it, buying multiples and bringing their friends. I couldn't be more thrilled.
Oluniyi: What is your outlook for 2011? What should your patrons and potential clients look out for?
Esi: Hmm… 2011. Well, we're going to be releasing 4 collections, 1 every 3 months. We expect to get bigger and better. We expect to interact and understand the needs of our clientele and to exceed those expectations. We plan to surprise and delight them. I think those who already like AfroChic will fall in love, and those who are skeptical will be won over. Yeah, that's where we're going.
Oluniyi: Why exactly should any young professional pick-up an AfroChic product? What is your unique selling point?
Esi: Compliments. There are clothes you wear, and the whole day, no one notices your outfit. It's like you blend in with everything else. There are 4 English words for that: nondescript; banal; ordinary; nothing special.
With AfroChic, before we make a design, we ask… "what would someone compliment about that?"
And we've already started getting calls. Someone calls me to say. I wore the dress to church and everyone was talking about it. Our clients love that. We love that. Because it attracts even more clients. So that's what's unique about AfroChic – it's all about compliments.
Of course there are other things like price. Nothing in our shop costs more than 40 GHC. And the fact that you can shop online and that we deliver clothes to your doorstep.
Oluniyi: Anywhere in Ghana, or just Accra?
Esi: For now, we deliver anywhere in Accra but we're looking to grow quickly. We are getting calls from Kumasi and Koforidua. So if we find that enough people want AfroChic there, we'll have to think about going there.
Oluniyi: Let's dig into Esi a bit more.
Esi: Haha. Okay 🙂 What would you like to know?
Oluniyi: Why did you decide to start a business when you could have been earning some cool salary somewhere?
Esi: Haha. The salary is never that cool, as you know. But more seriously, I used to work in advertising. What we did was develop brands. Most of them were foreign brands. I see AfroChic as an opportunity to create a Ghanaian brand. One that becomes a global brand that's loved and respected.
To me, AfroChic is also about dignity. Our vision is to clothe Africa from within. To think that other countries clothe us…that bothers me. It's exciting to attempt to do something that big. And of course, the promise of making a million or 10 when we become successful.
Oluniyi: How has the entrepreneurship journey been and do you have any regrets so far? Do you miss working for someone else?
Esi: Well, AfroChic isn't just me. I have a Partner, Adwoa Perbi. I think the journey has been bumpy, but not bad and getting better. One of these days, if Adwoa fires me…(laughs) then I'll wish I'd stayed at my old job. But as long as we are in this together, it makes it bearable. She's awesome at all the things I'm terrible at, which accounts for our success so far.
I miss my old work colleagues but no, not enough that I would give this up 🙂 They've been a great help with AfroChic actually. Especially Avery Merson and Emmanuel Osei Ansah who do the great graphics you see on our website, and our flyers etc.
Oluniyi: Nice. Tell us briefly about your partner, Adwoa.
Esi: What do you want to know? What's she like as a person, a partners, her professional background?
Oluniyi: Her professional background would do.
Esi: She's a computer programmer by training, and before AfroChic, she worked at Goldman Sachs in New York, and London, and at the Meltwater Entrepreneural Institute in Ghana as a Fellow.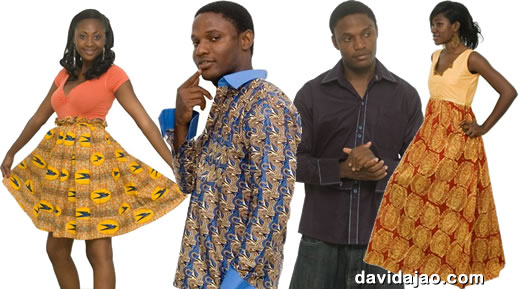 Oluniyi: To wrap up, what advice do you have for up-and-coming entrepreneurs?
Esi: I think it's important to be passionate about the business you intend to go into. You have to ask yourself. What do you love doing? And then find a way to have your business tied to something you care deeply about.
The other thing is relevance. How does your business fit into the society in which you live. What need are you addressing.
Is it something you're proud of? Is it something you'd love to tell your grandkids…this is what I spent my youth doing?
Those are the big things.
But then you also have to look at how do you get from your dream to action? Maybe that means finding a partner who complements your strengths or saving for a number of years, or learning a skill.
But all that said, it's about belief and wanting it. When you want it, you'll do what it takes to get there.
Oluniyi: I am sure a lot of people would not only have been endeared to the AfroChic brand, but would also have learnt a thing or two from your experience. It has been such a pleasure having this information from you.
Most importantly, where can we find AfroChic???
Esi: Thank you. It's been my pleasure.
Ah! You can find AfroChic by visiting our shop at 20 Lower Hill, University of Ghana, Legon.
Or shop online by visiting our website: www.afrochiconline.com. You don't need a credit card. We allow you to order without paying, and then when we deliver the clothes to your doorstep, we take cash.