Gregory Eid is the Managing Director of TeleData ICT, a leading Internet Service Provider in Ghana, targeted at individuals, cyber cafes and SMEs. In this interview, he spoke frankly to Russell Southwood of Balancing Act about some aspects of the operations of TeleData ICT, challenges of offering internet connectivity in Ghana and the network upgrade plans for TeleData ICT.
As a customer, I had the opportunity of meeting Gregory a few weeks ago to discuss a bandwidth upgrade. Much of his response to me is repeated in this video, regarding their systematic bandwidth upgrade plans.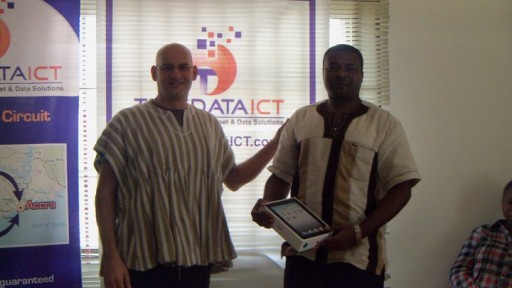 I have been using TeleData ICT as the ISP for my residence since 2006 and office since 2008. I have considered blogging about the service for some time now and can say the time is right. So, watch this blog for a forensic analysis of the Ghanaian ISP called TeleData ICT.