An interview Naijasmostincredible.com conducted with me has been published.
In their own words:
In this interview, Mr. Ajao reveals:

How to take on the unique challenges of growing an Internet business in Africa.
The secret competitive advantage easily available to every business in Africa… but ignored by most entrepreneurs.
How to become a market leader based off of word-of-mouth advertising.
Why "get-rich-quick" thinking is what destroys most new bloggers' efforts.
The one-two combination of skills that make one perfect for blogging success.
How to pick your blogging niche.
The best ways to monetize your blog with Google AdSense
How to make money from your blog without adding a single line of code – Adsense or otherwise.

This thirty minute audio interview provides detailed insight into what it takes to become a professional blogger.
You may follow this link to read more on their website, and how to access the audio interview: WEST AFRICA'S NUMBER ONE WEB HOSTING EXECUTIVE SPEAKS OUT
ABOUT INTERNET ENTREPRENEURSHIP IN AFRICA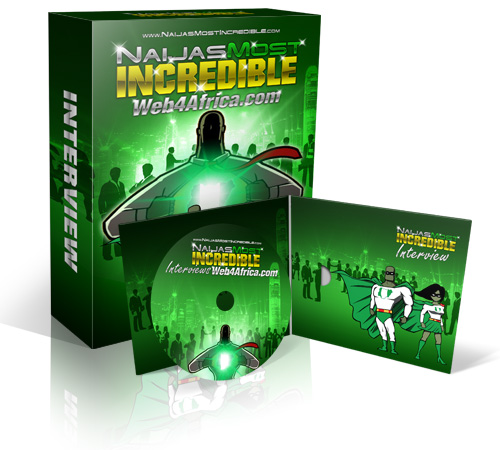 The audio interview requires a subscription to their newsletter, but its worth it. Trust me.
NaijasMostIncredible.com tells stories of young Nigerians doing incredible things.
NaijasMostIncredible.com is inspired by innovative entrepreneurship & excellence in the face of
adversity.
"We simply find the positive, uplifting stories, and share them. And they're not hard to find."
NaijasMostIncredible.com was founded by Bolaji Oyejide & Kehinde Olajide in 2010.