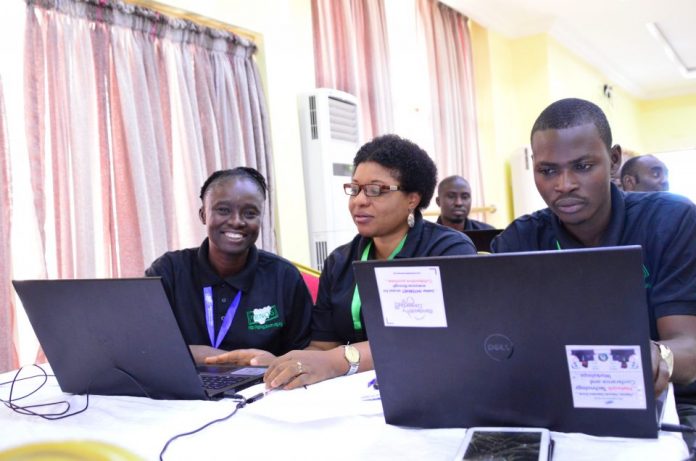 The Nigerian Network Operators' Group (ngNOG) has announced that its annual conference and workshop will hold from Monday 29th October to Friday 2nd November 2018.
ngNOG Workshop on Network Technology offers training to those who are in the process of developing and enhancing and managing an Internet-connected network with local and international connectivity.
The target audience includes mid-level and senior technical staff of research and education networks, public and private networks, commercial Internet Service Providers (ISPs), NGOs and other stakeholders.
"The events have extended beyond the Research and Education space to include more commercial network operators and innovators that depend on reliable networks," the organisation said.
The scheduled activities include:
IPv6 Deployathon (Deployment Hackathon) facilitated by AFRINIC's IPv6 Team holds on Monday, October 29, 2018. This one-day activity will start from the early hours and run into the late night to help AFRINIC members who have had challenges with full implementation of IPv6 on their networks.
Network Administration and Engineering Workshops facilitated by the ngNOG Team holds from Monday, October 29 – Friday, November 2, 2018. This four-day activity will start at 8 am and run till 6 pm every day. There will be parallel sessions on Scalable Internet Infrastructure, Scalable Internet Services and Unix Systems Administration.
Peering, Interconnection and Routing Security Workshop facilitated by a combined team from AFRINIC, Cloudflare, DE-CIX, Facebook, the Internet Society, IXPN, ngNOG, Packet Clearing House and others with experience operating large networks holds from Wednesday, October 31- Thursday, November 1, 2018.
Local Content, Domain name and Web Hosting business Workshop facilitated by a combined team from ngNOG, NIRA and partner Content Distribution Network operators hold from Wednesday, October 31- Thursday, November 1, 2018.
The main Network Technology Conference will hold on Tuesday, October 30, 2018, at the Zone Technology Park, Gbagada, Lagos.
The Nigerian Network Operators' Group is the foremost capacity building activity of ICT personnel and other stakeholders in Nigerian Higher Education. In ten previous editions, the workshops have enabled learning from seasoned instructors and interaction between management and techie-level peers.
Read also: NiRA Bloggers Summit 2018 to hold in Lagos