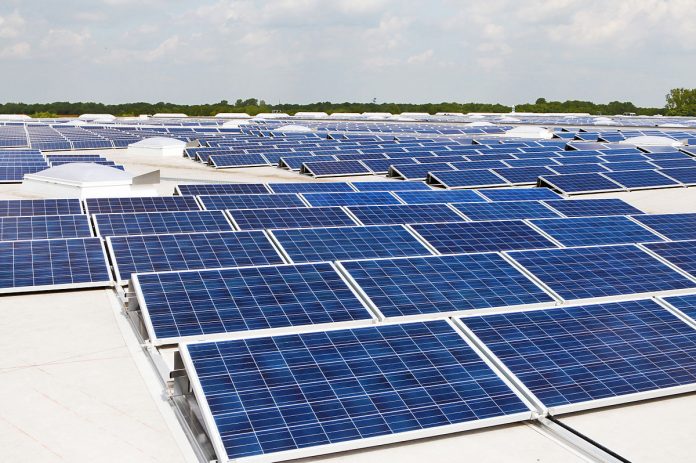 In a bid to solve Nigeria's electricity problem by helping small and medium-sized enterprises to replace the heavy usage of fossil fuel-powered generators with solar systems, Lagos-based renewable energy startup, Rensource, has announced that it has secured a new external investment to the tune of €500,000.
The new investment is coming as a loan from Trine Financial Limited, a financial service company that invests in solar energy markets involved in distribution and managing the solar products.
The loan will provide at least 4,000 shops in Nigeria access to electricity. Founded in 2015 with over 1500 customers, Rensource's aim is to make Nigeria the first country in the world to rely predominantly on distributed, renewables-based power generation.
In January, Rensource Energy raised $3.5 million in bridge financing to hire more personnel, expand operations into Kano and Abuja, and expand its product base. The round was led by Mauritius Amaya Capital Partners with participation from Omidyar Network and South Africa's CRE Venture Capital. The firm previously raised a $1.1 million led by CRE Venture Capital and Sissili Limited and was also part of the XL-Africa acceleration program.
In total, the firm has raised $5.5 million in external equity since 2016 from shareholders, such as Bamboo Capital and Amaya Capital who both have made significant investments in the renewable energy sector. The power-as-a-service subscription based energy service uses solar-hybrid systems that get installed at the customer, generating and storing electricity.
The firm works as power as a service on a subscription model where the customer pays a monthly fee and Rensource provides equipment, power and maintenance. Runs projects where it sells systems directly for individual modular smart-grid projects, requiring a minimum of 25 systems and provides operational support. The company is currently finishing their first project in a commercial market which will connect 6,000 shop owners to clean energy.
It also sells large solar systems ranging from 1kWp which can support lighting, fans, a stereo, a TV and a fridge to the 3kW which can also support a microwave, a freezer and a water pump with greater storage. All products have a 25-year warranty. Payments are received through bank transfers or direct debits on a daily, weekly, monthly or annual basis.
Small- and medium-sized enterprises which are one of Rensource target customers pay on average $4,000 per month using a petrol or diesel generator whereas they pay an average of $900 using the solar system from Rensource. This means a cost saving of over 70%.
With a population of almost 200 million people around a third of all Nigerians own a generator due to not having access to affordable and reliable electricity. The usage of generators causes several problems for the population. The petrol and diesel fueled generators are major sources of pollution. World Health Organisation estimates that 94% of the population are exposed to pollution levels that exceed the organisation's guidelines.
Rensource is replacing generators with clean energy because usage of generators has major consequences on the environment as well. Since fossil, fueled-power generators have become the primary source of electricity for most businesses and households it has been putting Nigeria's climate plans in jeopardy. There's a direct correlation between the use of generators and climate because the generators burn fossil fuels, emitting large amounts of greenhouse gases.
Rensource was founded with the mission to deliver affordable solar systems to households and businesses in Nigeria in order to replace the heavy usage of generators. Customers can save a lot of money by switching to solar, between 50 and 70% depending on what they consumed before and the system they sign up