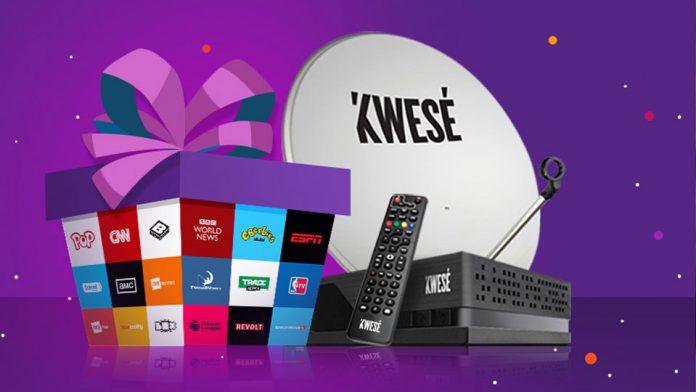 Ahead of the 2018 Fifa World Cup tournament in Russia, Econet Media has extended the reach of its pan-African media company, Kwesé, by launching its pay-television operation in Liberia, and its digital service, Kwesé iflix, in Zimbabwe.
The launch of Kwesé TV in Liberia comes through a partnership with Orange™, which will serve as the official distributor of the platform in the West African country. Kwesé's free-to-air channel, Kwesé Free Sports was launched in Liberia last year and sports fans in the country will now have access to the full service.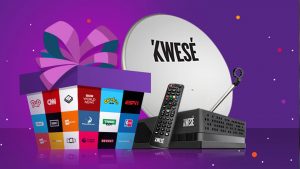 The launch comes ahead of national team football tournament the 2018 Fifa World Cup, which Kwesé TV holds pay-television rights to. Liberian football fans will now be able to watch African nations -Nigeria, Senegal, Egypt, Tunisia and Morocco compete in Russia.
Liberian audiences will be familiar with Kwesé's free-to-air channel (FTA)
The broadcaster will unveil its full-suite of top-shelf content which encompasses all programming genres namely sports, music, movies, series, kids, lifestyle, faith, news programming and so much more.
Commenting on the distribution partnership with Econet Media, Mr Mamadou Coulibaly, Orange Liberia CEO said, "This is a great day for Liberia and for Orange. Our customers will be able to enjoy a whole new experience with Kwesé TV. We are really proud to be distributing Kwesé TV satellite service in our shops and to provide access to the content on our superfast 4G LTE mobile network."
"This is the first time customers will enjoy a multi-screen experience in Liberia; seamlessly accessing their favourite programs at home on their TV or on the go with their mobile phone. We believe there are more innovative content services to enjoy and we will carry on to work hard with Econet Media to deliver them to Liberians."
Orange Liberia's Corporate Communications Strategist Dr Kimmie Weeks termed the new offer as the first major breakthrough between a telecommunications company and a major satellite-based telecommunications network.
"The new partnership with Kwesé TV comes just ahead of the start of the 2018 World Cup, and Kwesé TV has acquired the rights to broadcast all the 64 games. This launch is part of ongoing efforts to ensure that all Liberians have an affordable access to this global phenomenon everywhere in the country since Kwesé TV is a satellite service available absolutely everywhere in Liberia," Dr Weeks said.
Similarly, Kwesé iflix – a joint venture between Econet Media and online streaming service iflix – has launched in Zimbabwe.
Kwesé iflix will also offer live coverage of the World Cup, alongside other sporting content including certain games from North American basketball league in the NBA.