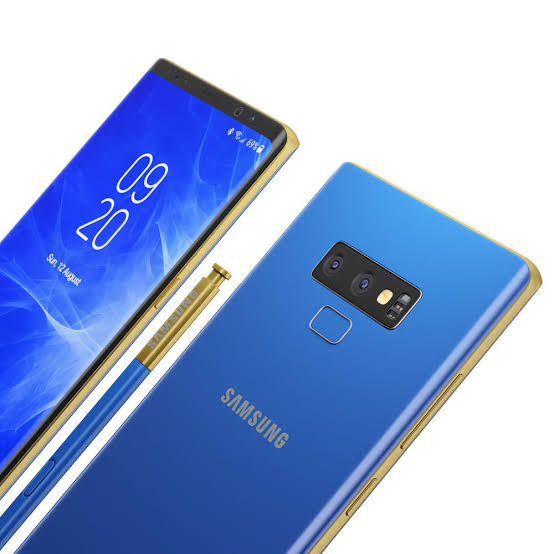 Samsung has confirmed that it will reveal the Galaxy Note 9 in less than two month's time, with a launch date set for 9 August.
The new model won't look so much different from its predecessor, with minor changes in terms of size mainly.
Change is coming August 9th 2018. Can you keep up? #Unpacked pic.twitter.com/ToJkS28eXc

— Samsung Mobile (@SamsungMobile) June 27, 2018
The in-display fingerprint scanner was on the table at one point, so the scanner we saw on the Note 8 should disappear.
Naturally, the Samsung Galaxy Note 9 will not be a Note 8 with a different moniker. There will be differences between the two models, only on the inside, not visible ones.
The new Samsung flagship will come with the powerful Qualcomm Snapdragon 845 or Exynos 9810 chipset on board and it could offer as much as 512 GB internal storage in select regions. Some say that the new model will include 6GB of RAM, others state that it could go bigger and max out at 8GB, at least in some variants. While 8GB is definitely nicer, 6GB should also do the work decently.
The Galaxy Note 9's bundled S-Pen will come with baked-in Bluetooth, enabling it to "do something unrelated to the pen". So says Ice Universe (below), and while it's unclear what functionality the stylus will offer, online rumours suggest the S Pen will be able to pause and resume music playback and be able to act as a camera shutter button.
The cameras of the Samsung Galaxy Note 9 will also reportedly get an upgrade. The new model will keep the dual camera setup on the back and the single front-facing selfie camera, however, it will be able to capture nicer images and HDR video recording will be available. It seems that the new device will keep the 3.5mm audio jack too, which is great news for those who really like their traditional earbuds.
The Galaxy Note 9 looks set to pack a bigger battery than its predecessor, with Ice Universe tweeting that he's "100 per cent sure" that it'll feature a souped-up, 4,000mAh offer. What's more, as discovered by GalaxyClub, Samsung also looks to be preparing a faster wireless charger, adding weight to the rumours of a higher-capacity battery.
The device will run Android 8.1 out of the box. Another thing that remains the same concerning the Samsung flagship device is that it will be an expensive gadget.
We might have to wait until its official launch before we know its actual price. However, if anything like its predecessor, expect pricing to start at £869.