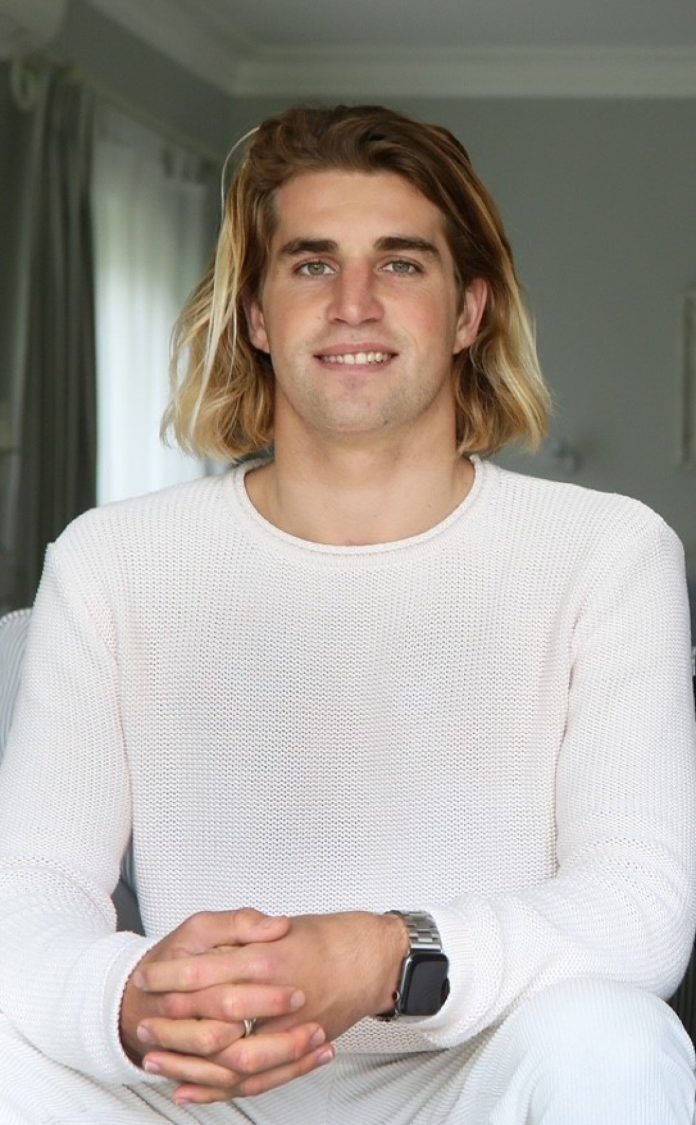 Every year since 2017 the local entrepreneurial multiverse has celebrated incredible new businesses in the hotly-contested South Africa's Top 5 Most Exciting Startups Awards. In recent years the judges' attention has shifted to startups that are making a difference, particularly those that are eco-conscious and environmentally minded.
One of the most exciting and important areas in which a new class of startups is emerging is the field of sustainability. This shift is clear in the inclusion of CURBON in the most recent Top 5 Most Exciting Startups.
Pioneering a greener world: the promising outlook of climate change tech
Climate change is a pressing global issue that requires immediate action. Startups that offer innovative solutions to mitigate and adapt to the effects of climate change are in high demand.
CURBON has developed a solution that calculates the cost of offsetting the carbon footprint of online purchases, from production to doorstep delivery, and allows shoppers to offset their online purchases by purchasing carbon credits that are then used to finance climate change projects around the world.
"Carbon offsetting is important for addressing climate change challenges now," says Steffen Burrows, CURBON's director and co-founder, "because it provides an immediate solution to reducing carbon emissions while affording us the breathing room to transition to more sustainable energy sources and reduce our overall carbon footprint in the long term."
Challenging mindsets as a startup starts from the ground up
While it may be tempting for individuals to view climate change as a challenge that can only be tackled by national government and industry, this is not accurate. Although people have contributed to the problem, we also have a critical chance to be part of the solution.
"As a startup, funding is always challenging. People always think if you get the funding, you've made it. But that's not the end of it. You also have to think carefully about barriers to entry for adoption of your product or service. Startups that aren't delivering or answering a direct problem for other businesses or consumers are starting to drop," says Burrows.
"We're focusing on ecommerce carbon offsetting made simple, through plug-ins. We've grappled with barriers to entry, from a B2B perspective, it's zero cost to the company, we can integrate on all leading platforms and set up to go live in minutes," notes Burrows.
Climate action in just one click
This is where CURBON makes a huge impact in making climate action cost-effective and directly accessible by helping people reduce the carbon impact of their daily activities (such as online shopping) without requiring them to make any major behavioural changes.
"'Carbon offsetting bridges the gap between where we are now, and where we want to be in the future. It provides funding for the development of sustainable projects and technologies that promote renewable energy, energy efficiency, and reforestation," Burrows enthuses.
Trustworthy tech startup: building that cred
Credibility is make-or-break in the sustainability space. "We want to do things that make an impact. Every step of our carbon offsetting method has been carefully verified by leading international oversight regulatory bodies. This means both every company that adopts the CURBON plugin and their customers can trust that every transaction made is an active contribution toward a low-carbon future, visible through specific projects selected for their potential in offsetting carbon equivalent emissions and empowering communities.
Today ecommerce, tomorrow the world
Globally, the UN Environment Programme's Emissions Gap Report 2022 found that the world must cut emissions by 45% to avoid global catastrophe. Carbon Tax is a looming reality for South African businesses. "Setting a basis for carbon reduction is important for companies, but who can afford to hire a process re-engineering specialist in a recession? That's where technology is going to shine."
"Ecommerce is just a starting point. Carbon footprint tracking tools can provide businesses with complete visibility into emissions across their value chains, helping to identify emission hotspots, quick wins and monitor the real-time impact of decarbonisation efforts," Burrows explains.
Technology is essential in achieving sustainable change, simplifying compliance with increasingly tight regulations, and giving businesses the tools to easily manage, monitor, and make decisions more efficiently as they work toward becoming carbon neutral. "I can't wait to see what climate change technology startups like CURBON are going to be doing next to save the planet. Literally."