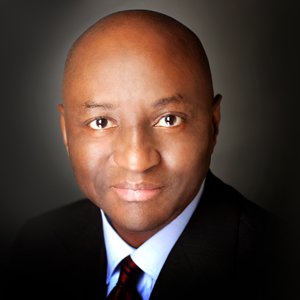 GTBank announced the passing of their former Managing Director a few minutes ago, via Facebook and Twitter:
We regret to announce the passing on of our CEO, Tayo Aderinokun, today, aged 56. As MD, Mr. Aderinokun led the Bank to the top of the banking industry and the Bank became the 1st sub-saharan bank to be listed on the London Stock Exchange. He will be dearly missed…
Under his watch, GTBank consolidated its leadership in Nigeria's banking sector and maximized the use of social media to engage its customers. GTBank is one of the most active brands in social media today especially on Facebook, Twitter & YouTube.
Mr Tayo Aderinokun answered questions from the public in a video published on Youtube in January 2011. You may watch it below:
We are proud to welcome you ALL to the Inaugural GTBank Webcast with Tayo Aderinokun, MD GTBank. Please look out for your names if you sent in Questions 🙂 15 MINUTES is a Service Initiative from GTBank.
From his personal website tayoaderinokun.com:
[…] In 1990 he co-founded Guaranty Trust Bank Plc where he served as Deputy Managing Director before taking over in his current position as Managing Director/Chief Executive Officer in August 2002. He is responsible for strategic policy direction as well as day-to-day administration of the Bank.

He is a fellow of the Chartered Institute of Bankers (CIBN) and holds a recipient of the national award – Member of the Federal Republic of Nigeria.
Twitter is currently abuzz with tributes to Mr Aderinokun. A few of them are published below:
My sincere condolences to the Aderinokun Family. Never met TayoAderinokun but GTB is truly a world class bank. He was a world class leader.
He didn't even live long enough to enjoy his money and early retirement Tragic! R.I.P Tayo Aderinokun :'(
A Seasoned Professional Colleague passes on….RIP TayoAderinokun :(….U made ur mark…U will be missed…
May his gentle soul rest in peace.