Running an e-commerce enterprise from Africa is anything but easy. This makes my week days unenviable and so I make it a duty to relax on weekends, and start my Saturdays with cool music videos. This Saturday morning was no exception. I was flipping through the music TV channels offered by DStv when I stumbled on an unfamiliar rendition of Paul Simon's Homeless. The group singing was obviously youthful and certainly didn't look like LadySmith Black Mambazo – my favourite African choral group. I waited till the end of the track for their name. They were, The Kenyan Boys Choir.
Since I had only watched half of the music video on C-Music, I hurried to YouTube for a full version.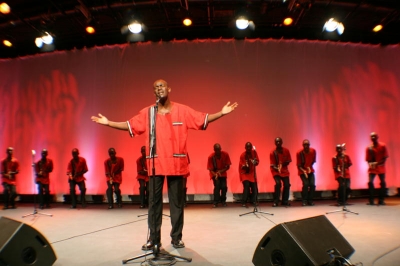 Shot in a Masai setting, the music video is as perfect as it can get as it hits all the right points. Its simply brilliant. I found a comment by a Youtube user from the United States on point and worthy of sharing. The user posted under the alias "DisisMsnubian":
I love this song and looking at all these fine african brothers sing. This is the type of thing I wish black people would embrace instead of just our American culture, which is based on some lies and deceit. From this video I realize that we are beautiful and we have nothing to fight about. Black people start loving? one another and stop listening to the nonsense that tries to define us, stating that we are lost and broken. We are only what we believe we are. Live by Faith and not by " facts."
From Wikipedia:
The Kenyan Boys Choir is an African traditional and contemporary male voice choir based in the city of Nairobi, Kenya.

The Kenyan Boys Choir consists of 25 school boys, aged between 13 and 24, from various Kenyan backgrounds and tribes, brought together by the urge to sing and nature their talent.

Formerly an independent collective, the choir gained widespread recognition and international media coverage in early 2009 after performing at Barack Obama's inauguration ceremony in Washington, D.C. On their way back to Nairobi they were intercepted by Universal Music Group representatives waiting for them at Heathrow Airport in London and were signed in the departure lounge to Decca Records as they waited for their connecting flight.
The choir was started in 1998 in order to help boys from underprivileged backgrounds raise money to pay for their school fees. Primarily performing traditional Masai and Samburu chants, the choir also embrace contemporary African and European classical pieces.
The following websites offer more information and videos about The Kenyan Boys Choir: