Backstory: I had procured the DStv HD Decoder a few months ago but have been way too busy to share a detailed review. Considering the time lapse, I decided to package the  information into a comparative analysis. Hopefully, this would reveal enough information to help you decide.
The world cup fever is upon us and now couldn't have been a better time to enjoy the ultimate in TV entertainment. With electronics stores offering discount on flat panel (LCD & plasma) TVs, with DStv ready to beam the World Cup to Africa in HD, there couldn't be a better time to get on the HD bandwagon. The future of TV is already here.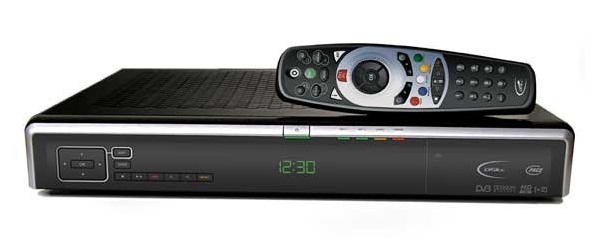 To enjoy the high quality broadcast, you need the following:
HD PVR (connected to the TV via a HDMI cable)
A Full HD or HD ready TV
Satellite installation (minimum twin LNB)
Home Theatre System (optional)
The good side
Picture quality: the quality is about 5 times better than standard definition TV. In plain terms, HD is a digital television broadcasting system with higher resolution than traditional Standard Definition (SD) television systems. Instead of using the conventional 625 lines to plot a TV picture, HD uses 720 or 1080 lines. In addition, the pixels in each of those lines are smaller and closer together, resulting in hugely improved picture quality, clarity and colour definition. The pictures are so clear you would not mind re-watching movies you already watched before.
Audio quality: most of the HD channels currently available on DStv offer audio in Dolby® Digital format. Dolby® Digital is a surround sound technology that beams at least 5 discrete channels of excellent audio quality. To experience the full magic of HD content with high quality sound you will need a compatible 6 speaker Home Theatre System.
Content variety: DStv currently offers the following HD channels, 24 hours every day:
MNET Africa HD: this is a channel that currently broadcasts a mix of reality shows, series, blockbuster movies and some musicals. Most of the programming is available in surround sound as well as stereo. Channel 170.
SuperSports HD: broadcasts a wide variety of sport events all in HD. Audio is in Surround Sound and stereo. Channel 171. This channel is NOT available to subscribers in Nigeria.
Discovery HD Showcase: provides documentary programming focused primarily on popular science, technology, and history. All the broadcasts are available in Surround Sound only; no stereo.
iConcerts HD: a music channel from Europe broadcasting music from a wide range of genres including blues, hip-hop, jazz, pop, soul, reggae, rock, classic and more. Audio is in stereo only.
TVCine HD: a Portuguese premium movie channel that showcases recent movies and premieres from all the major studios, as well as comedy, action, classic and old movies. This channel is available to Portugese bouquet subscribers only. Audio is in Surround Sound only.
SuperSports Extra HD: this is a new channel that is not yet broadcasting at the time of writing. It appears to have been setup to augment Channel 171 during the 2010 FIFA World Cup. Channel 174 will be the HD Extra channel. This will include World Cup matches that occur simultaneously, plus other HD sports programming. The channel will run until the conclusion of the World Cup and will be re-activated in August.
The decoder: The DStv HD PVR is a sophisticated piece of hardware that offers the following features:
the HD PVR allows you to view one channel, while recording two other channels simultaneously, as well as:
record 150 hours of standard definition TV or 50 hours of HD TV
pause live TV programming
rewind programming
play recorded programming in fast forward or slow motion modes
XtraView capability: allows dual viewing on another XtraView-compatible decoder
"Favourite channels" – once a set of channels as selected as favourites, one can enjoy:

a personalised TV guide, listing the schedules of just those channels.
a personalised viewing environment which includes only your selected channels. No more hopping over unwanted or unavailable channels.

24 hour i-Plate: the i-Plate on the single view and dual view decoders have information for 2 programmes (that is, now & next). The i-Plate on the HD PVR improves on this and shares information on programming for the next 24 hours allowing you to easily browse the programming schedule and set recordings without leaving your existing channel.
The not-so good side
Not cheap: the whole setup doesn't come cheap.  I paid over 500 Ghana cedis for the HD PVR decoder alone. Add the cost of a HD ready TV & home theatre system, and you would get the full picture. Installation alone costs $50 flat. I later found out the $50 was worth it because it took the installer about 2 hours of meticulous work to setup.
More complicated setup: the HD PVR decoder comes bundled with a new LNB. The LNB passes signal to the decoder via 4 separate coaxial cables. For an existing DStv installation, the LNB on the satellite dish has to be replaced and the additional cables connected. Considering the more complicated setup, the HD PVR comes with a guide offering suggestions on how to connect to the TV and/or home theatre system.
No subtitles: the HD PVR currently does not support subtitles on any channels.
Bye bye to FTA channels: unlike older decoders, the HD PVR displays only one matrix of channels and does not offer access to "public bouquet". As such, one is unable to view the few free-to-air channels currently available on W4 and W7 satellites. Note however that CCTV4, CCTV News & CCTV French are currently available free-to-air.
No genre or searches on TV Guide: Due to current technical limitations, the HD PVRs have a much simpler TV Guide. Currently, there are no search facilities (ie. A-Z, theme search or 24 hours) and no genres. The TV Guide will get additional features in future releases of the software.
No DMX DJ service: The HD PVRs do not yet support the DMX DJ service and so doesn't display the song title and musician information on DMX channels.
Too few HD channels: there are only 5 active HD channels at the time of writing. There is no news channel in HD.
Summary
Though DStv's HD broadcast is still work-in-progress, the advantages far outweigh the shortcomings and thus makes it a must-have for movie lovers and sports enthusiasts in Africa. The up-coming FIFA World Cup makes it even a more compelling experience.
Your comments, questions and suggestions are always welcome. Share them in the comments area.