A recent temporary change in algorithm for blogs ranking by Africa's most authoritative blogs aggregator attracted a lot of debate and suggestions. After complaints by bloggers, Afrigator soon made a formal announcement via their blog: Blog ranking changes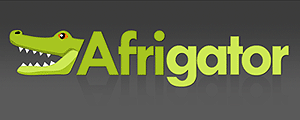 A lot of bloggers have noticed that there has been quite dramatic changes in the ranking of blogs. This is due to the fact that we had to make a change to our algorithm. We removed the links from blog posts and links from blogs from the ranking algorithm. This is only a temporary change until such time as we've optimized the link checking.So, while you may be on top of the world at the moment, this may change again soon. We still believe that our Afrigator ranking algorithm is a good representation of a blog's authority, thus the change is only temporary. We'll let you know when it is back to normal.

For now, traffic and only traffic counts!
The effect was profound. Several low-quality blogs found their way to the top of the rankings. Some new blogs with only traffic, quickly found their way to the top. Find some reactions from some bloggers across Africa, at varying times regarding the rank changes.
Diary of a gay Kenyan wrote: Afrigator blog rankings taken with a pinch of salt
I noticed this morning that I'd been propelled to the cabinet of Kenyan blogs at number 7 according to Afrgator.com (and 156 in Africa)! Surely that would make me the equivalent of Minister for Water and Irrigation in the government so thank you dear readers and followers for the time you take to drop by, we do have a good laugh.
The Trials & Tribulations of a Freshly-Arrived Denizen…of Ghana wrote: The trouble with Afrigator.com!
He goes on to do an analysis of some 5 blogs he feels do not qualify to be listed in Ghana's top 20 blogs due to what he perceives as their poor quality and even questions what qualifies as a Ghanaian blog. He concludes on this note:
I don't know what monitoring and evaluating afrigator is doing about blogs under countries, but it strikes me that it might need to do some significant revision of what "constitutes" Ghanaian blogs. Is it merely a cut-and-paste job from papers about Ghana, or entries about Ghana or on Ghanaian life?
Gitui.com whilst explaining why bloggers should follow other blogs, also made a mention of the Afrigator ranking changes:
Lets face it, a blog without visitors is dead. And with everyone out there wanting a piece of the pie its important to keep up to date with trends, news and anything that will affect your blogs. Today I found out that Afrigator has changed their blog ranking algorithm, and so my blog will be affected. If the news were to be quite devastating, I can still have a chance to redeem my blog before its too late.
Stii Pretorious is the Chief Technical Officer (CTO) at Afrigator. Therefore, his words in this matters carry a lot of weight. Whilst reacting to concerns expressed by users, he wrote:
Just a note on the linking. Our reason behind this was that if you write good posts and your peers link to you, it is an indication of authority. If you get craploads of traffic of which most is bounced visits, it does not mean that you're very authoritative and it means the system can easily be fooled into thinking you're popular. We're trying to avoid that by taking a number of things into account to get the best mix.
A detailed break-down of  what's in a Afrigator ranking is available in his personal blog.
In summary, Afrigator uses the following indicators to achieve a relatively balanced ranking system:
Unique visits: the number of unique visitors to a blog, within a particular period of time
Page views: the number of pages visitors check on each particular blog
Link from other blogs: the number of blogs linking to a particular blog are counted
Links from blog posts: only links from blogs aggregated by Afrigator are counted. This makes this particular indicator somewhat skewed.
An average score of the 4 indicators is eventually used to determine the top African blogs.
Frequency of posts: In recent times, Afrigator has also added a 5th point. Only blogs that have posted within a 30 day period are ranked. Thus, blogs that have not published any content in the last 30 days will not appear in the rankings.
The Afrigator team is rightfully open to feedback from users and seems to appreciate suggestions offered to them directly.
Any lessons learnt from the ranking dancing?
There should be multiple factors considered in ranking what constitutes a top blog.
Do not offend an army of bloggers. Should they decide to go town on your matter, it can attract a lot of attention and probably backlash or praises from the public, depending on what the matter is.
At this time, my personal blog has gone back to where it had always been: Number 2 in Ghana, and hovers among the top 20 in Africa. Fair enough. 🙂