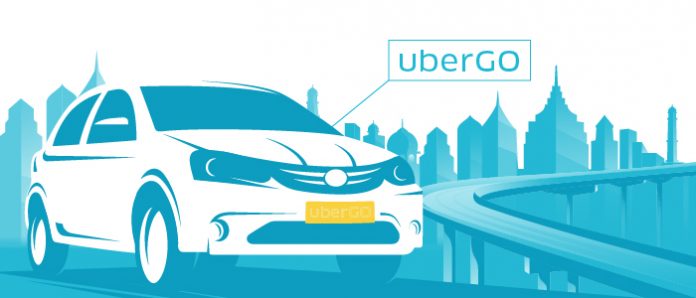 Uber is officially launching in East London with uberGO – making it the sixth city with access to the platform across South Africa. With this launch, Uber hopes to provide locals and visitors to the city with the technology that allows them to move efficiently and affordably around the city.
Locals who are looking for more flexible opportunities, whether it be full-time or part-time, can now use the Uber app to increase their earning opportunities while becoming their own boss.
"In the last year, we have seen the Uber app opened over 100 000 times in East London, which is a clear indication that there is a high demand to use the app," says Uber's country manager for South Africa, Nduduzo Nyanda.
"The way people move and work in their cities are changing, and we see positive regulatory momentum for ride-sharing across South Africa. We are partnering with cities throughout South Africa to address their growing transportation needs and to shape the future of urban mobility together. Thanks to these efforts, we are excited to be launching in East London."
According to the company, riders and drivers will also benefit from Uber's technology, as it is possible to focus on the safety of riders and drivers before, during, and after every trip. Each trip is GPS tracked, all riders and drivers have access to an in-app emergency button, connecting users to a private security response for any emergency during a trip, and can share their trip status with friends and family for peace of mind.
Riders will also be able to see their driver-partners details, such as their name, photo, and license plate number. A Safety Toolkit will also be available through the app which provides features such as a Safety Centre and Trusted Contacts for riders and a driver and rider emergency button which connects them directly to private security response when needed.
Buffalo City Municipality Development Agency says, "We are excited to welcome Uber to our city and are thrilled that our citizens will benefit as we become one of the many smart cities in South Africa that will now have access to Uber's tools and technology that can help improve the first- and last-mile journeys of passengers."
"uberGO signifies a speedy, utilitarian and simple solution to get around quickly; without the need to have second thoughts about choosing it! It's perfect for absolutely any kind of ride, especially the short hauls – think quick bank runs, short trips between meetings, jaunts to the mall and the movies; with uberGO even the mundane daily commute to work can now be stress-free and relaxing. All this for a price lower than an auto-rickshaw," the company had said in a blog post.