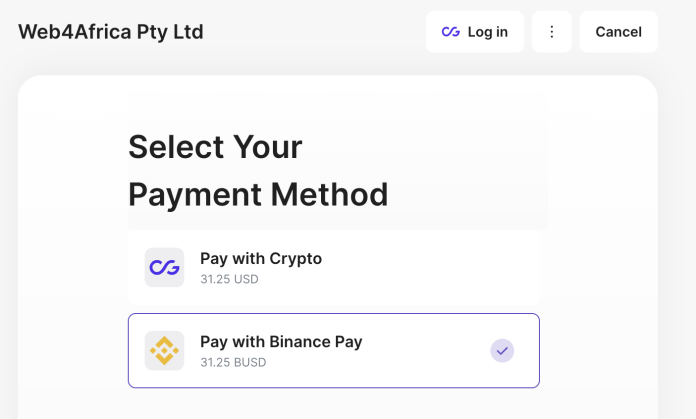 Web4Africa, a leading web hosting and domain registration company in Africa, has announced that it now accepts payments from Binance Pay users directly. This results from an upgrade made by CoinGate, the payment processing solution that Web4Africa uses for receiving payment from cryptocurrency users.
With the expansion of CoinGate's crypto payment processing services, Web4Africa's customers can now accept payments from over 17 million Binance Pay users worldwide.
Using Binance Pay comes with some benefits for Web4Africa's customers. Payments are confirmed instantly, regardless of the cryptocurrency being used. There will be no expired, overpaid, or underpaid orders when paying or collecting payments through Binance Pay. Additionally, all incoming payments will be subject to fraud monitoring, which Binance fully covers.
Web4Africa is dedicated to offering the best and most innovative service. With the integration of Binance Pay, Web4Africa is poised to offer its customers an even better payment experience. This expansion by CoinGate provides Web4Africa customers with more payment options and increases the flexibility of payment processing on the platform.
Established in 2002, is a leading Web Hosting company and Domain Name Registrar in the Africa region.