What is WordPress Hosting?
WordPress is an open-source platform that powers millions of websites around the globe. It is generally designed for all types of users, from skilled developers to those who have little or no experience. Due to its flexibility for customization and extended features, WordPress can be installed in all types of hosting environments. Although WordPress Hosting plans are more expensive than the regular Web Hosting plans that include WordPress options, it offers better support and security for all users.
There are many benefits of WordPress hosting over traditional web hosting services. WordPress is a content management system (CMS) that enables you to create a website or blog with ease. With WordPress, you don't need to have any coding knowledge or hire a web developer to create a website.
WordPress Hosting provides an all-in-one solution for creating a website or blog. You can choose from thousands of free and paid themes and plugins to customize your site. WordPress also offers great scalability, so you can start small and grow your website as your business grows.
Another advantage of WordPress hosting is that it's more secure than traditional web hosting. WordPress websites are often targets for hackers because they are so popular. However, WordPress hosting providers offer special security features to protect your website.
WordPress hosting is also more reliable than traditional web hosting. WordPress websites are hosted on servers that are specifically optimized for WordPress. This means that your website will load faster and be less likely to crash.
Overall, WordPress hosting offers a lot of advantages over traditional web hosting. If you're looking to create a website or blog, WordPress hosting is the way to go.
Why WordPress Hosting?
Whilst being priced at premium rates, WordPress Hosting usually delivers real value due to the entire setup.
There are many advantages of WordPress Hosting. One advantage is that wordpress hosting is very easy to use. Another advantage is that wordpress hosting is very affordable. Lastly, wordpress hosting provides a lot of flexibility and control. How is this achieved? Some of the technical details are listed below:
Fast storage: one of the biggest components of an efficient WordPress Hosting environment is ultra-fast storage. This is usually powered by SSD storage arrays to deliver the very fastest response possible.
Automatic updates: there's no gainsaying in the fact that security has become very essential to surviving on the internet today. One way of being secured is ensuring that all WordPress themes and plugins are routinely updated to the very latest versions possible, always. WordPress Hosting delivers.
Easy or instant installs: depending on the web host, the WordPress environment is either set up instantly after payment or very easy to set up with 1-click thus saving time and offering convenience.
Optimized Web Server software: even better, WordPress Hosting would typically come with faster web server software like NGINX (a popular reverse proxy server) or LiteSpeed.
Better than regular Web Hosting
Here are some ways in which WordPress hosting is better than regular web hosting:
WordPress hosts typically offer more features and tools specifically designed for WordPress websites.
They often include things like one-click installation and automatic updates, which make it easier to get started with a WordPress website.
WordPress hosts also tend to be more optimized for performance, which can mean faster loading times and smoother operation for your website.
Overall, if you're planning to build a WordPress website, choosing a WordPress host can make your life a lot easier and help you get the most out of your website.
Should I buy WordPress Hosting?
There are a few things to consider when deciding whether or not to buy wordpress hosting. The first is the cost. WordPress hosting can be expensive, so you'll need to determine if the benefits are worth the cost. The second is the level of support and maintenance that you'll need. Some wordpress hosting providers offer great support and maintenance, while others may not be as comprehensive. Finally, you'll need to decide if you need all of the features that wordpress hosting offers, or if you can get by with a less feature-rich option.
WordPress Hosting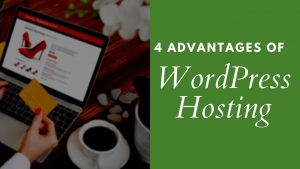 Web4Africa offers WordPress Hosting with 4 different packages at affordable pricing that can deliver optimal performance for websites running WordPress software.
Product Brand: Web4Africa
Product Currency: USD
Product Price: 7
Price Valid Until: 2022-12-31
Product In-Stock: InStock