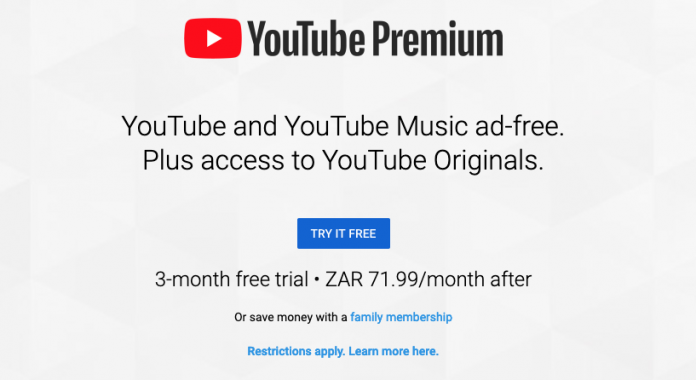 YouTube has extended its Premium service to other countries, including South Africa. South Africa is presently the only country enjoying this in Africa, as of now.
The YouTube Premium service comes with additional features including:
Ad-free & offline experience
an ad-free experience on YouTube and YouTube Music as well as a possibility to enjoy both apps offline and in the background while others iOS or Android apps are in use on supported devices
Music Premium
it makes it possible to enjoy streaming audio and video music on any supported app or device without ad interruptions
YouTube Originals
one can enjoy series and movies produced exclusively for YouTube
The streaming service is currently offered as a 3-month free trial with a ZAR 71.99 being charged per month, after the trial.
A Family plan is also available with a 1-month free trial with ZAR 109.99 being charged per month, after that. The family plan allows the membership to be shared among 5 other family members who share a residential address.
The service started in 2014 as Music Key and has previously been known as YouTube Red. It is presently available in 43 countries with most being in the Americas and Europe.