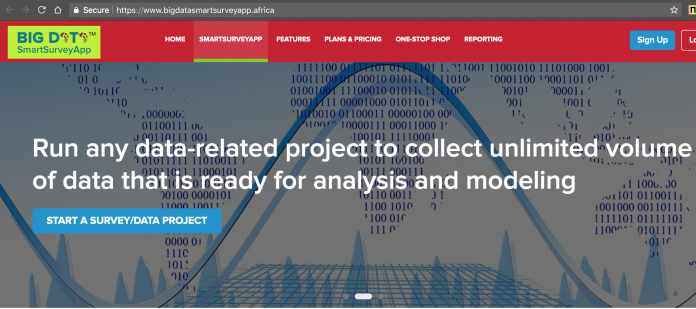 Big Data SmartSurveyApp or SmartSurveyApp is an innovative and proven cloud-based Software as a Service (SaaS) application equipped with machine learning engine, Big Data Classification and predictive analytics tools.
These tools are exclusively built to conduct high-quality online and offline surveys, market research and/or behavioural studies in any industry, run any data-related project to collect an unlimited volume of data that is ready for analysis and modelling/visualization, uncover hidden insights/patterns in raw data and predict future outcomes and trends.
As a self-service Big Data Analytics platform, SmartSurveyApp requires no technological infrastructure or technical background or specific programming knowledge. It is designed to get insights and/or react to business matters in real-time and helps clients become a data-driven business, power transformative change and drive growth.
The App addresses two major challenges most African companies face:
Lack of advanced tools to collect data and/or run high-quality market research.
Lack of advanced tools to analyze collected data (if any).
Getting real-time insights from data and becoming data-driven organisations are the ideal outcomes of analytics in today's competitive economy. SmartSurveyApp offers its clients these advantages and ideal outcomes that they would not get elsewhere.
As with every a software licensing and delivery model, SmartSurveyApp offers a user-friendly marketing analytics environment that helps run organizations in the right direction to meet today's customer expectations along with its frustration-free reporting features.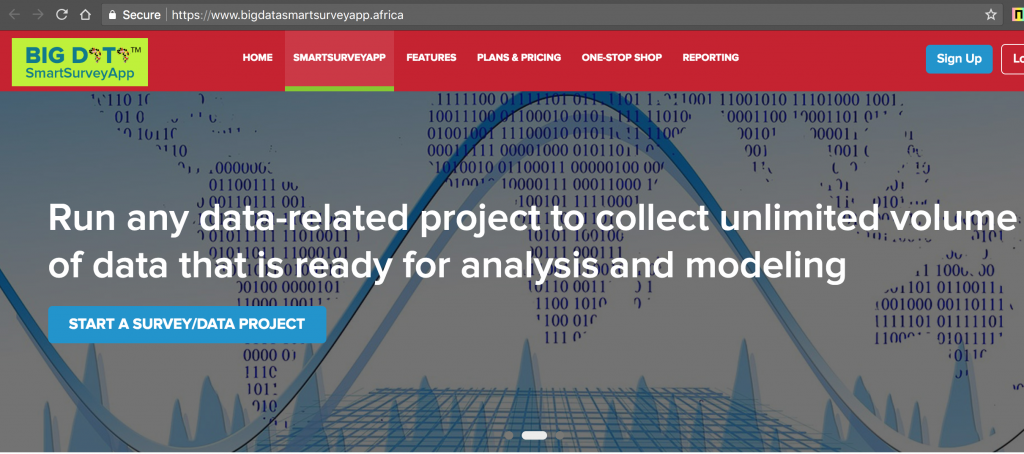 SmartSurveyApp is serverless and requires no infrastructure or database. It is simple, reliable, fast and secure and gives clients a complete peace of mind to get more focused on analysis and extract hidden information in data to sustain their data-driven decisions in a way they could not otherwise.
The very interactive and unique innovative SmartSurveyApp is developed and managed by passionate professionals with decades of experience in Big Data Analytics, Machine Learning, Data Mining, Statistical Computations and Predictive Analytics Modeling.
SmartSurveyApp offers end-to-end Big Data Survey Analytics Solutions built on decades of experience in Data Analytics and Data Mining, that allow our clients to securely collect data anytime with their mobile devices (Smartphones, tablets, laptops or any connected devices) and/or with their desktops. Collected data are securely stored in the cloud and then instantly analyzed to unleash insight/trends, react to business matters in real-time and be able to predict future outcomes. All within one single platform.