This is the 3rd and final part in a series of posts related to Esoko.
Esoko: The Platform
Esoko is an agricultural market information platform. It takes advantage of the explosive growth of mobile communication services in Africa. Managed on the web and delivered via mobile, individuals, agri-business, government and projects use Esoko to collect and send out market data using simple text messaging. The Esoko platform provides automatic and personalized price alerts, buy and sell offers, bulk SMS messaging, stock counts and SMS polling.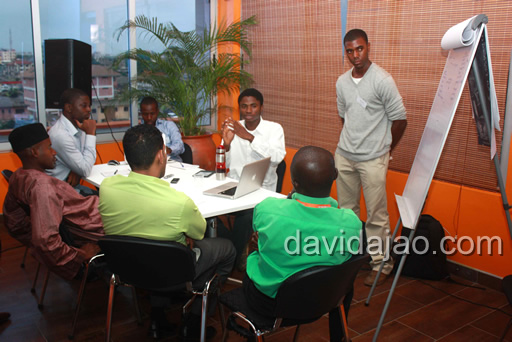 The platform is currently available in 4 languages: English, French, Portuguese and Arabic.
Some of the apps, that serve as nodes of the Esoko platform, are explained below, as featured during the recent Esoko Tech Showcase:
1. Scout
This is a polling app that sends poll messages and returns specific answers from respondents. It runs via the ubiquitous SMS and also offers reports based on the polls. The app is based on SMS since most of the respondents would be farmers, or rural users. SMS is easier to handle for this demography. Esoko is working on an Android version that will take some concepts from the web app. The new version would also take advantage of GPS technology.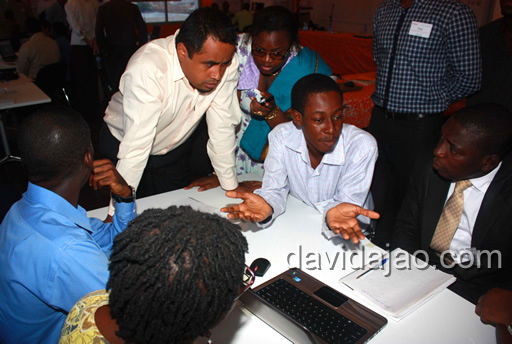 2. Bulk Uploads via Excel
Considering Esoko is a service-oriented platform with a web interfacing for collecting data, it makes sense to have a means of uploading data in  bulk. The Bulk Uploads via Excel feature is a recent improvement on Esoko's web interface that enables users to upload bulk data stored in an Excel spreadsheet. This was developed based on feedback from Esoko users who had hitherto had to enter data manually in a time-consuming process.
3. Esoko Helpline
This is an interactive voice response system – an automated system for users to gather information from computerized recordings. The template for this system is flexible and can be applied to varying businesses within the confines of what's reasonable. While the system is currently available in English and Twi for Ghana, work is in progress to introduce Hausa and other languages. Human agents would be available on the IVR during business hours but the IVR itself is available 24 hours everyday. The system is not released to the public yet and is expected to come with memorable and/or toll-free phone numbers.