Following the launch of Mobile Number Portability (MNP) in Ghana on 7th July 2011, the mobile networks all launched campaigns geared towards enticing mobile subscribers to port to their network. Newspaper ads, radio jingles and TV ads have taken the lead but since the internet is slowing going mainstream in Ghana, the leading mobile networks have taken their marketing the internet, as well. I am highlighting the web campaigns below:
Airtel
Airtel has the most extent web campaign, dedicating a full website named 'move2airtel' to its MNP marketing effort.
The homepage lists 12 reasons why a mobile subscriber should port to the Airtel network. Another page explains the move2airtel process and even offers a PDF version of the migration form that a prospective customer can download, print, fill and take along with a valid ID to the nearest Airtel shop or retailer outlet.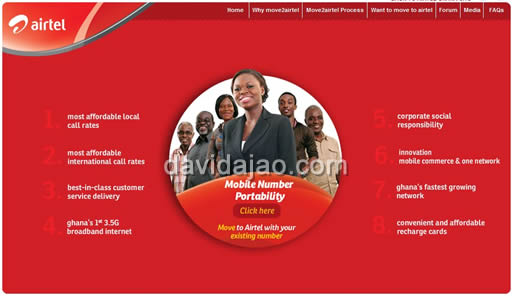 Airtel also embeds a forum power by Facebook into the website, sharing updates from move2airtel and encouraging the fans to interact with them.
The media page on the move2airtel website shares materials from Airtel's radio, print and TV ads. The FAA page lists some 12 Frequently Asked Questions related to MNP and how prospective customers can move to Airtel.
Vodafone
Vodafone has taken its locomotive-themed 'ALL ABOARD' campaign to their website www.vodafone.com.gh You can't miss the loud banner on their homepage. A click on the banner takes one to a webpage detailing 10 Reasons to Join Vodafone.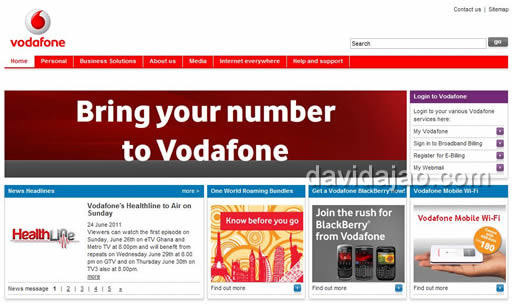 A special page explains MNP in clear detail and specifies the steps for a prospective customer to move from any Ghanaian mobile network to Vodafone.
MTN
MTN has a webpage delivering its value proposition, explaining mobile number portability and how prospective customers can migrate to MTN.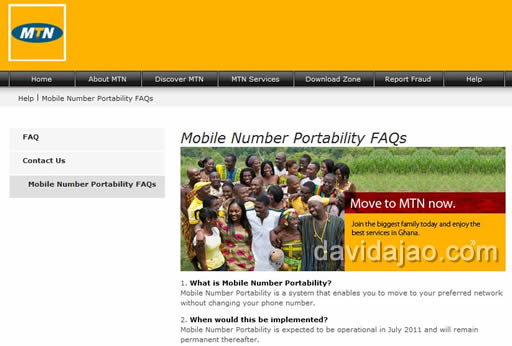 One has to find the MNP page under the "Help" drop-down. A prominent link that existed on MTN's homepage has been removed.
Neither Tigo nor Expresso Telecom offer any information about MNP on their respective websites.