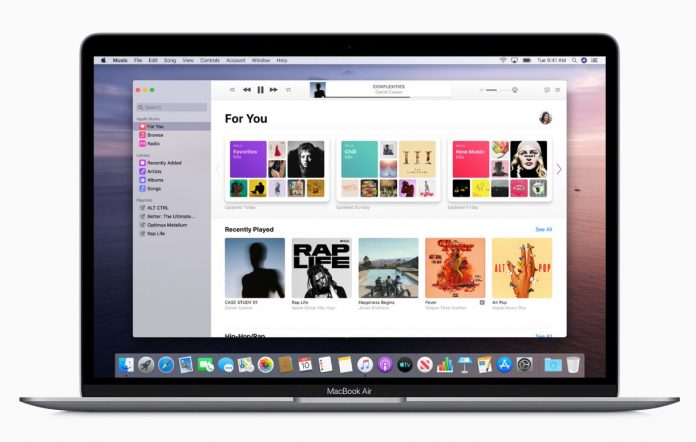 Apple is officially phasing out iTunes in its latest Mac software update.
The Mac update launched on October 7, dubbed Catalina, is the final nail in the coffin for the 18-year-old music program, Associated Press reports. iTunes will be hidden for Apple Music subscribers unless they restore it in their settings, and as previously reported, the program's functions will be distributed across different apps.
iTunes has been replaced on the Mac by the new apps Apple Music – which gets the old iTunes icon – Apple Podcasts and Apple TV. Users will still be able to access their music library, with tracks and albums previously bought from iTunes, and purchase music on the new Music app.
The iTunes store for TV and movies has been absorbed into the new TV app, which mixes videos available for purchase and rent with other movies and shows. From November 1, that will include premium content from Apple TV+, the tech giant's new subscription service.
In 2001, Apple announced iTunes and revolutionised digital music with the 2003 launch of the iTunes store. In 2015, Apple launched the streaming service Apple Music. Two years ago, the company actually denied it was aiming to shut down iTunes in 2019. But in May this year, the company announced at a keynote at a developers' conference that iTunes was indeed being retired.
"Security improvements in Catalina better protect macOS from tampering, help ensure apps are safe and give users greater control over access to their data. macOS Catalina now runs on a dedicated, read-only system volume, which means it is completely separate from all other data, and nothing can accidentally overwrite critical operating system files."
"Gatekeeper, Apple's technology to ensure only trusted software runs on a Mac, now checks all apps for known security issues, while new data protections require all apps to get permission before accessing user documents," Apple disclosed.