GhanaBlogging.com Break-out Session started at 15:20pm and is moderated by Kajsa Hallberg Adu. She started blogged to tell people back home (Sweden) about life abroad (Ghana). Blogging is a conversation and so she sort to meet other bloggers, thus facilitating the creation of GhanaBlogging.com
Steve Danso blogs about how technology can affect our business. He blogs about ICT, business and poetry.
Saheed runs 3 blogs and offers a social platform.
Daisy blogs about technology trends in Ghana.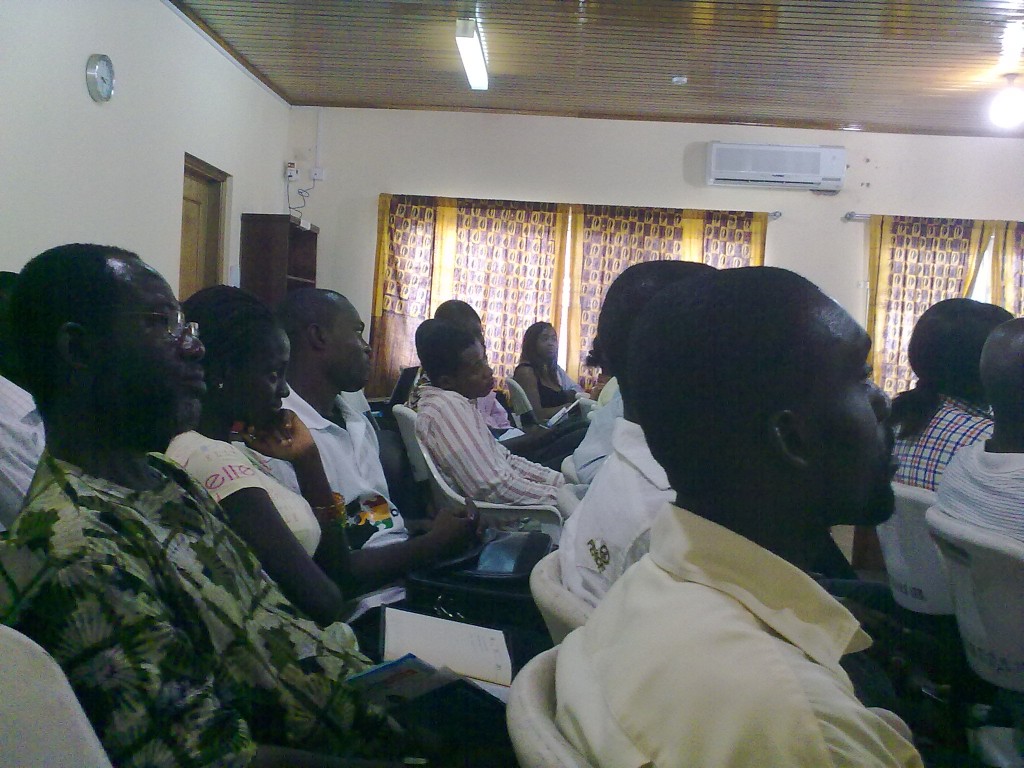 Kajsa believes strongly in creating local content in the form of blogging.
Why should you blog?
Make money
Educate yourself
Indirect personal benefits like jobs
Express yourself, share your opinion
Local people are better problem-solvers on local issues
Promote an agenda
It's cooler than a typical diary
Creating relevant internet content. What is relevant content? What would people like to read about? Topics could include:
comparing telecommunication services
discussing fashion
Nii Thompson thinks the concept of "relevant" is subjective .
A contributor opened-up suggestions about video blogging and photo blogging.
Edward Taggoe suggests that it is necessary for bloggers to track the visits to a blog, and apply the information into a better blogging exercise.
Isaac thinks the blog reader determines what is relevant.
Ebenezer thinks we must have theme to talk about and stick to specific issues.
Consistence is important
Christopher Bennett asked copyright protection issues and how GhanaBlogging.com helps with that, should he decide to join.
Kajsa has been blogging for 4 years and wants to use her blog as the central anchor of her online social networking. She concluded the very participatory session by introducing GhanaBlogging.com