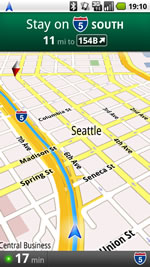 Meltwater Entrepreneural School of Technology (MEST) in East Legon (a suburb of Accra, Ghana) was the venue of the just-concluded BarCamp Ghana 2009. Aside having interacted with some of the entrepreneurs-in-training (as their students are called) in the past, I knew little about MEST and had no idea of its exact location within East Legon.
I happen to use the mid-range Nokia E75 smartphone and had installed two navigational software on it: Nokia Maps 3 and Google Maps 3.2. Though Nokia Maps is far more sophisticated than Google Maps, I had to rely on the latter since Nokia Maps did not offer a navigable map service for Ghana.
Nokia E75 comes with a Global Position Satellite (GPS) receiver.
The Global Positioning System (GPS) is a U.S. space-based global navigation satellite system. It provides reliable positioning, navigation, and timing services to worldwide users on a continuous basis in all weather, day and night, anywhere on or near the Earth.
Before setting-off, I retrieved the location of MEST from their contact page:
20 Aluguntuguntu St.
Ambassadorial Enclave
East Legon
Accra, Ghana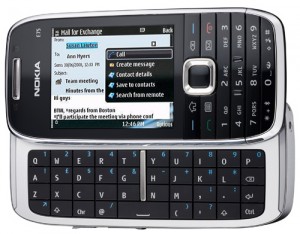 We soon got to East Legon. Since Google Maps for Mobile did not offer street-level searching, I had to visually locate Aluguntuguntu Street on the map. Relative to our live location which is indicated on the map by a blinking blue dot, I was able to guide the driver through the turns to locate MEST. We soon drove into Aluguntuguntu Street. The street turn-out to be untarred and that made me wonder if we were driving on the right street. I proceeded, eager to see where the road ends and thus you would imagine my relief when I sighted the blue MEST building a few metres ahead.
Indeed, MEST is the first place I located successfully in Accra, by relying entirely on Google Maps for Mobile. Do you want Google Maps on your phone? Just type this URL into your phone's browser: m.google.com/maps
Have you been using any mobile navigational application on your mobile? Share your experiences here and now, in the comments area.