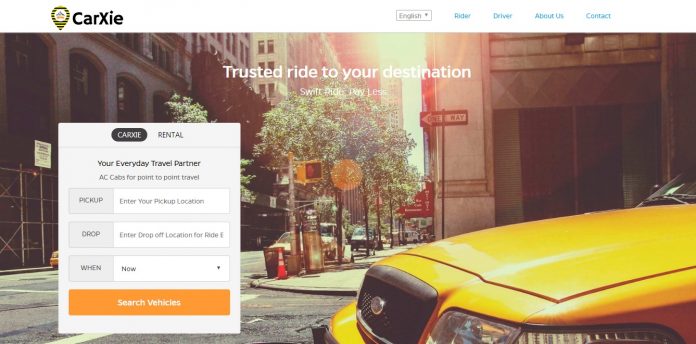 Newly launched mobile driver-rider app, CarXie, has promised to create over 36,000 jobs for people across the country. The company made the promise as it launched operations in Owerri, Imo state recently.
Operations Director of the Dukan Group, parent company of CarXie, Mr. Chinedu Amadi, during the launch, called on the people of Imo State to download the app and start making a lifetime earning. Nigerian youths He added that CarXie has launched alongside Swift2Pay to enable payment using their ATM card.
Speaking on the benefits of CarXie, Amadi said: "CarXie, the truly Nigerian Mobile App that makes rides safe and comfortable, has been launched in Owerri, Imo State, and citizens are excited at the opportunities for wealth creation and employment. "For every driver you bring on board, you earn one per cent. For each ride the driver makes, you earn one per cent of it.
If you have 50 drivers under your portfolio, you earn N170,000 to N240,000 for just being a partner. The more drivers you have on your platform, the more money you make. "It is a lifetime opportunity. There is no time you stop earning. As long as the drivers are using the platform. The more drivers you get, the more money you make. "The taxi App looks at your trip and the distance you travel. It will even look at the traffic situation and pay you accordingly.
"Immediately you download the App and call the ride, it calculates the distance and gives an estimated cost to get you to your destination. "We have CarXie, active in Lagos, Abuja and now operational in Owerri. People have started downloading the App. We are bringing it to Owerri because of the unique innovation that CarXie is embedded with. "The employment potential of CarXie is it can deliver up to 36,000 jobs to drivers and 5,000 jobs to our executive partners across Nigeria within five years of launch."
He also said: "The App is conceptualised with features that, among other things, make car theft and kidnapping impossible – a rider is expected to issue his Bank Verification Number, BVN, as a means of social identification, each vehicle is automatically tracked, and voice chats are possible during rides. "There are three tiers of supervisory partnerships, the Executive Partners, the State Partners and the Regional Partners expected to deliver additional 5,000 jobs through the opening of CarXie outlets for Vehicle and Driver registrations, and free inspections."