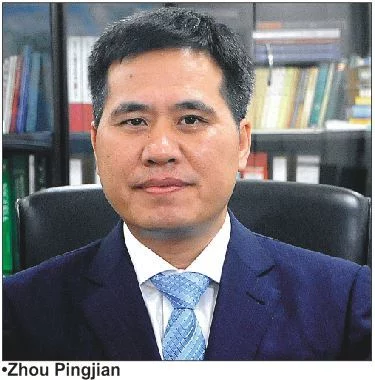 The Chinese Ambassador to Nigeria, Dr Zhou Pingjian, has said his country would remain committed to cooperate with Africa in ICT and digital economy.
He made this known while giving an address at the opening of a one-day workshop tagged ''Africa-China cooperation in Information Technology and Digital Economy: prospects and challenges'' held last week, in Abuja.
Dr Pingjian noted that the Forum of China-Africa Cooperation (FOCAC) Johannesburg Action plan of 2016-2018 will provide room for both countries to partner on ICT and build information society in the continent.
He quoted President Muhammadu Buhari, to have expressed hope in the China-Africa cooperation through his felicitation to President Xi Jinping, on occasion of Chinese Lunar year in February.
''I am looking forward to China hosting the forum on China-Africa Cooperation summit in Beijing in September this year and believe it will bring us success and mutual benefits.
''We believe Buhari's attendance at the upcoming FOCAC, Beijing summit will provide an important opportunity for further development of China-Nigeria strategic partnership,'' he said.
On his part, Nigeria's Vice President, Yemi Osinbajo called for strengthening mutual trust and deepening cooperation with China on Information and Communication Technology (ICT) to develop Nigeria's digital space.
Osinbajo, who was represented by his Special-Assistant on ICT, Mr Lanre Osibona, emphasised the need to harness benefits in use of ICT, to promote Nigeria's economic growth.
Similarly, the Minister of Foreign Affairs, Mr Geoffrey Onyeama, said that there is need to emphasise cooperation in ICT and to build smart cities.
Onyeama, who was represented by the Acting-Director, Asia and Pacific Division of the Ministry, Mr John Shaga, said, "leveraging on ICT has become key to Nigeria's quest towards attaining sustainable goals, especially in its human development capital.
''Also in all other sectors as being propagated in the nation's diversification policy, economic recovery and growth plan of the current administration,'' he said.
He noted that although the bilateral relations between Nigeria and China were established in 1971, FOCAC had significantly impacted positively in diverse areas of human endeavours.
In a separate remark, the Minister of Communication, Mr Adebayo Shittu, commended investment in ICT to have brought about rapid growth in Nigeria, and Africa at large.
''Access to telephony services has grown at a density of more than eight per cent in main Africa countries, this progress was based on rapid investment in infrastructure by Chinese companies.
''In Nigeria, the revolution in ICT sector has provided 32 billion dollars in foreign direct investment over the past 15 years,'' he said.