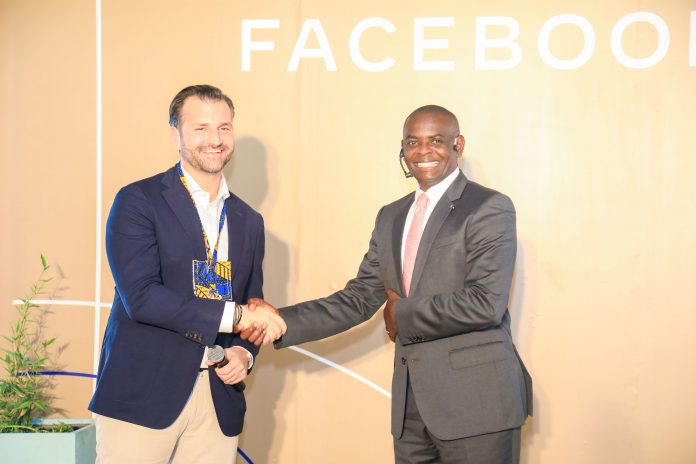 Facebook has announced its partnership with Aga Khan University Graduate School of Media and Communications (GSMC), to launch "The Video Journalism Fellowship" an initiative that aims to bolster digital skills in journalism to increase the production of Kenyan stories captured through high-quality mobile video.
The fellowship will achieve this by training qualified Kenyan storytellers on digital mobile journalism and attaching them to local Kenyan newsrooms.
The Video Journalism Fellowship is designed to equip Kenyan newsrooms with new digital media resources while training digital, mobile & video storytellers for six months through a real-life immersion into the practice of journalism and by a rigorous training offered by GSMC.
Speaking at the launch of the program, Dr Alex Awiti, Interim Dean at GSMC said the program will contribute to the sustainability and growth of digital journalism, in an environment where the number of people using smartphones has been on a steady increase over the last decade. "Mobile journalism is a growing form of new media and it is the future, owing to its portable nature and affordability. We are excited to launch this program with Facebook, which will sharpen the skills of journalists who are creating and disseminating information, making them responsible users of information," said Dr Awiti.
Jocelyne Muhutu-Remy, Facebook's Strategic Partner Manager, Media Partnerships, Africa said; We are delighted to partner with the Aga Khan University to offer this program that compliments the robust news environment available in Kenya. By working together with publishers and training institutions around the world, the Facebook Journalism Project seeks to help strengthen communities by connecting people with meaningful journalism. We're delighted to collaborate with GSMC and our partner newsrooms to support mobile news video production in Kenya, where a majority of Facebook users engage with our platforms primarily on their mobile phones.
Storytellers who apply to The Video Journalism Fellowship will be selected by the Aga Khan University through a rigorous application process which will see 15 fellows selected for the first cohort of the program. The selected fellows will then be placed as paid staff in Kenyan newsrooms where they will be tasked with producing mobile and videos stories alongside participating in boot camps and workshops designed by the AKU's Graduate School of Media and Communications. The experience is designed to improve their skills in storytelling with data, mobile editing, digital/video editing among others.
Facebook will also support the program by providing regular training on audience engagement, Community Standards and Best Practices for Monetization on Facebook.
The Fellowship will open for applicants to apply in January 2020, with the program commencing in February 2020. Applications are online.