The Nigerian web space is maturing rapidly. Compared to just a few years ago, a lot more well-focused and niche websites are appearing, all geared towards meeting the needs of Nigerian web professionals and web users. One of such websites I have been monitoring for a while now is Web Trends Nigeria. Located at webtrendsng.com, the website seeks to track and analyse the trends among Nigerian websites.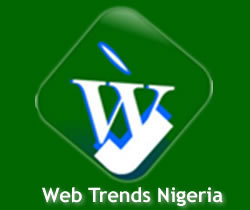 Just yesterday, webtrendsng.com announced some radical improvements that are set to put the website even on a higher pedestal of web relevance.
Webtrendsng.com reloaded is packed with various automated features to make our analysis easier to read. We have also extended our services to include site directory and tracking influential people on the internet in Nigeria. We will also be making analyst report available here from time to time so you can follow the trends to make informed decision on your web business. While not forgetting interview session with stakeholders in the industry, we also make available video platform so you can get to know the people behind internet activities in Nigeria.
Still in beta, the website now features:
Nigerian Web Ranking (now automated)
Nigerian web directory (and in Categories)
Most Influential Nigerians online Ranking
Interview
Video
Analyst Report
eMagazine
Web News
& Advertisement
It is also spotting a new logo seems poised for even greater heights. It's green colours scream of its Nigerian identity. I am wondering though, why a website so relevant to the Nigerian web space does not use a .ng domain name. Also, the logos and web graphics could be sharper instead of the slightly blurred images.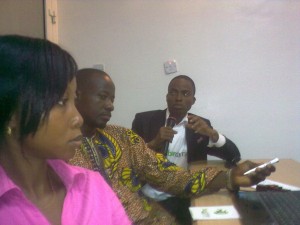 Sheriff Shittu is the CEO of webtrendsng.com From his Facebook profile:
Sheriff Shittu O. is a web developer and strategist,with over half a decade experience in web development and consulting.As a developer, some of his application is currently running in top Federal universities in Nigeria.
I was privileged to have met the gentleman at BarCampNigeria 2009 where he was a participant.