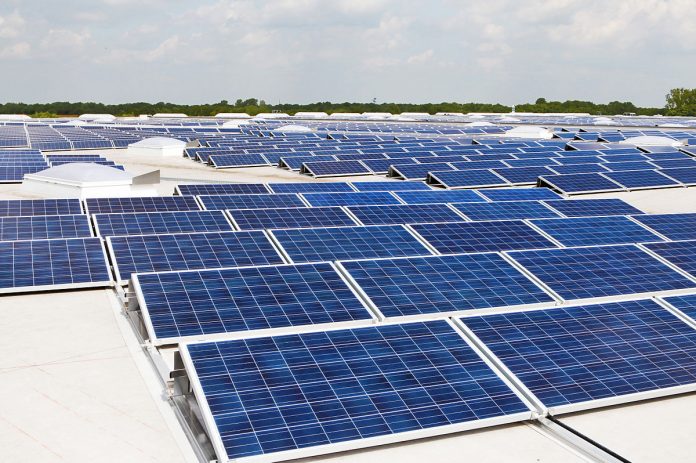 Ghana has initiated plans to construct the largest solar farm in the country. The farm is set to start in operation by March 2019.
According to Salma Okonkwo CEO of UBI Group (Petroleum Company in Ghana and West Africa) the development of the project, christened 'Blue Power Energy', would produce 100MW of energy to support industrialisation and development in the country.
Blue Power Energy's goal is to feed the national grid (electricity transmission network) with electricity from 100% renewable energy, making cities more sustainable, eradicating poverty and hunger, combating climate change and improving health and education while protecting the world's oceans and forest.
Blue Power Energy will focus on renewable energy, steering away from UBI Group's downstream petroleum operations. The company has set the goal to eventually provide the national grid with 100% renewable energy in order to make cities more sustainable.
Okonkwo's ultimate goal is to bring cheap energy to northern Ghana through the solar farm, which she hopes will incentivise companies to create lasting jobs there. In the meantime, she is opening a day-care centre in Accra for children born to Kayayo women, where, as she explains, they can get educated and hopefully break the cycle.
"I want to bring support to my people in the north," Okonkwo says. "Then there will be more Salma's all over the place."
UBI Group is the first indigenous, fully integrated firm in the West African sub-region, and one of few companies to have a female CEO. The company is developing large-scale solar PV farms in Northern Ghana to provide electricity and power to 60% of the total land area in Ghana.
A large-scale PV farm is the first utility-scale solar energy project in Bolgatanga in northern Uganda. It is currently generating enough electricity for 50,000 homes. Blue Power Energy is set to be one of the largest in Africa.