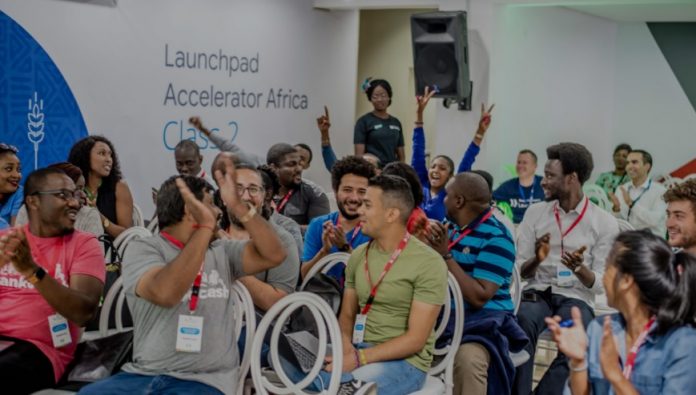 Google has launched its second Launchpad Accelerator Africa class as part of its ongoing efforts to support entrepreneurship on the continent.
The first Launchpad Accelerator Africa class, based in Lagos, saw 12 startups graduate, with more than 20 teams from Google and 40 mentors from nine countries supporting them. The startups have directly created 132 jobs and, between them, have raised over US$7 million in funding. Their products are being used by approximately 4.5 million people.
"The growth of entrepreneurship in Africa is critical to the survival of our continent," says Fola Olatunji-David, Head of Startup Success and Services, Launchpad Accelerator Africa. "We're currently as a region creating about three million jobs per year, while more than 11 million job seekers are entering the market. Google believes that empowering entrepreneurs and startups is essential to drive employment growth, and enable both economic and social development on the continent."
For the second class, Google extended applications to an additional 11 countries, competition for spots was even fiercer than the first time around. Google received more than 250 applications, including from graduates of previous Launchpad programmes, with others referred to the programme by Launchpad mentors.
Class 2! We are so excited to meet our new startups! #launchpadforafrica class 2 has started! Eleven new startups are on the Launchpad Accelerator Africa journey! pic.twitter.com/YSUT4bZFHH

— Google in Africa (@googleafrica) August 27, 2018
Applicants needed to be an early stage technology startup based in Sub-Saharan Africa, targeting the African market, that had already raised seed funding. Google additionally considered the problem the startup is trying to solve, how it creates value for users and how it addresses a real challenge for their home city, country or Africa broadly. Further, Google looked at whether the startup would share what they will learn from the programme for the benefit of other startups in their local ecosystem.
First announced in July 2017, Launchpad Accelerator Africa aims to build the African entrepreneurial ecosystem and builds on the Launchpad programmes already run in Africa, which have successfully connected over 200 African mentors with several hundred African tech startup entrepreneurs through one-week boot camp in six different African cities over the last two years.
Through its Google for Entrepreneurs programme, Google actively supports tech hubs across Africa (and has been doing so for years), with hubs in Lagos, Ghana, Kenya, South Africa, and Uganda.
On the ground, Google has expanded its Africa digital skills training program to prepare 10 million people and businesses for the jobs of the future in the next five years. Additionally, Google announced US$20 million in grant funding from Google.org in 2017, which will go to startups that work to improve lives across Africa.