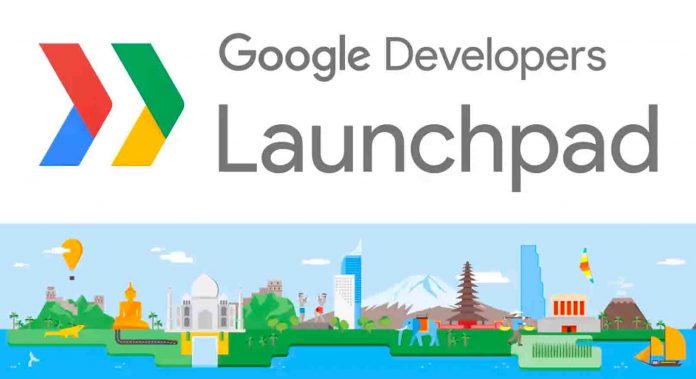 In line with Google's commitment to the Sub-Saharan Africa developer ecosystem, the company has since April 2016, hosted 13 Launchpad Build and Start events across Kenya, Nigeria and South Africa, featuring some 228 speakers and engaging 590 attendees from local startups in each country.
Just recently, 12 African startups graduated from Google's first Launchpad Accelerator Africa class with developers from Kenya, Nigeria and South Africa.
Graduation day for #launchpadforafrica. Congrats to the 12 African startups graduating today. "The next Google is … African!" This is a headline I'm looking forward to seeing. With the talent that exists here, why not? #googleafrica #startups pic.twitter.com/anSVuEqUdT

— Juliet Ehimuan (@jehimuan) June 8, 2018
Google has now announced that it has started accepting applications for Class 2 of its Launchpad Accelerator Africa program. The program will run for 3months and is aimed at connecting startups across the continent to the best of Google.
Speaking during the launch, Google Regional Manager for the Sub-Saharan Africa Ecosystem, Andy Volk said the continent is home to incredibly smart people that are using local solutions to address the continent's problems.
"The next wave of innovation for Africa will be from Africa," Andy said.
Juliet Ehimuan-Chiazor, Country Director of Google Nigeria, believes supporting African startups to grow will help reduce unemployment rate while also boosting the economy.
To qualify, startups have to be a technology startup, based in Sub-Saharan Africa, targeting the African market and have already raised seed funding. Google additionally considered the problem the startup is trying to solve, how it creates value for users, and how they addressed a real challenge for their home city, country or Africa broadly.
The plan is to support 60 African startups over the next 3 years, with a total sum of $3 million earmarked for the programme in form of equity-free support, working space, access to expert advisers, travel and PR support.
As part of all Launchpad regional accelerators, startups receive equity-free support, access to Google engineers and intensive mentoring from 20+ teams, access to silicon valley experts and top local mentors, PR training and global media opportunities and close partnership with Google for three months.
The cohort selected include:
Babymigo: A social community for expecting mothers and young parents.
Kudi: An AI-powered chatbot that provides access to electronic banking and financial services.
OkadaBooks: An an e-publishing platform that allows users to easily create, spread and sell their stories/books/documents online.
Piggybank.ng: An online savings platform that allows users to securely save money periodically till they reach a savings target.
Riby: A peer-to-peer finance management systems platform for cooperatives and their members that allows them to plan, save, borrow, and collaborate.
Thrive Agric: A platform that crowdfunds investments for smallholder farmers, and provides this to them in form of inputs, tech-driven advisory and access to the market.
Flexpay (Kenya): An automated and secured finance management platform for business owners.
Pezesha (Kenya): A peer-to-peer microlending marketplace that uses credit and data analytics to connect lenders with low-income borrowers.
OMG Digital (Ghana): A media platform that provides entertaining content for African millennials.
swiftVEE (South Africa): A platform that connects livestock agencies to a network of buyers and sellers.
TangoTv (Tanzania): A media streaming and video on demand (VoD) service for African films and shows.
Teheca (Uganda): Teheca helps families and individuals find the right health care providers/workers in Uganda.