WordCamp Cape Town 2011 was informative and exciting. I had the opportunity to attend a blog camp that was focused exclusively on WordPress. WordPress is the software that powers this blog, as well as millions of other websites around the world.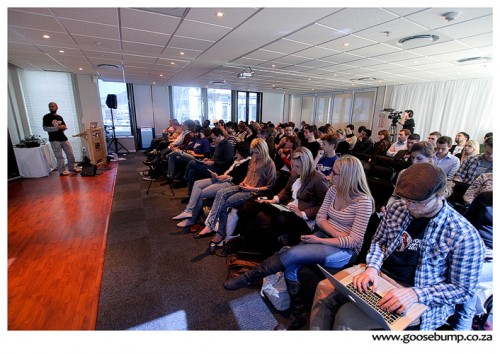 WordCamp Cape Town was split into two tracks: publisher and technical. I was privileged to speak at the publisher track though I spent most of the day at the developer track.
The galaxy of speakers were definitely experienced in their respective areas of specialization and so one was able to learn from other bloggers' experiences. Never mind that it wasn't as interactive as I expected a barcamp to be, but it was fulfilling all the same.
Find a video of my presentation titled "Harnessing the full power of WordPress for multimedia publishing", below:
You may find other WordCamp CT 2011 videos here. WordCamp CT 2011 was organized by Ashley Shaw and his team at LightSpeed.