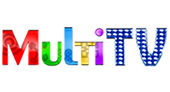 I got the following question from a reader of this blog via email, and choose to answer publicly so as to assist others in need of the same information:
Please do you have anybody or office in Lagos that I can get Multi TV dish and decoder, and the Technician that can install it for me. Or any dealer in Lagos, plz help.
Considering Multi TV is a Ghanaian operation, I am not aware of any officially accredited installers in Nigeria. Since Multi TV is free-to-air and I have noticed them promoting satellite receivers that are not branded Multi TV, I would go ahead and offer you a do-it-yourself route. More so, I assume they are aiming to make money from TV adverts on their network, not necessarily from the sale of Multi TV satellite receivers.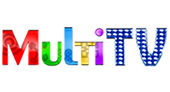 Multi TV is not licensed to operate in Nigeria. Not by NBC nor by NCC. Their satellite signal only happens to cover much of West, Central and parts of Eastern Africa. Thus, you won't find many Multi TV decoders on sale in Nigeria, except for a few that some individuals bring in from Ghana.
Any 60cm or 90cm satellite dish would do. The brand on the dish is just a label. Any dish of the 60cm or 90cm diameter will work just fine. Next, you need a satellite receiver that is capable of handling MPEG-4 signals. The MPEG-4 bit is very critical. MPEG-4 is a modern video/audio format Multi TV uses in transmitting their digital signals. Most of the recent Strong digital satellite receivers can handle MPEG-4 gracefully. If you happen to find a Multi TV branded receiver, that's even better. I was found these items in Game store at Palms Mall, Lekki. You might want to check with them considering you're assured of quality.
You can buy the dish and satellite receiver yourself. There are hundreds of outlets in Lagos offering these. The classified sections of the major daily newspapers is a good place to start. You might also find installers offering their services in the Classifieds. If you trust the installer enough, you can have him procure the dish and receiver for you.
Any installer worth his/her salt would have the Multi TV satellite parameters. All the same, I am sharing it below:
Satellite: Astra 2F
Position: 28.2°E
Beam: West Africa
Frequency: 12522
Polarization: Vertical
Symbol rate: 19531
Bonus TV channels
Another Ghanaian free-to-air satellite TV service known as KKTV happens to share the same satellite as Multi TV. Thus, when you enter the following parameters, you have access to the 3 TV channels broadcast by KKTV.
Frequency: 12603
Polarization: Vertical
Symbol rate: 3095
Happy Viewing!
Last Updated on