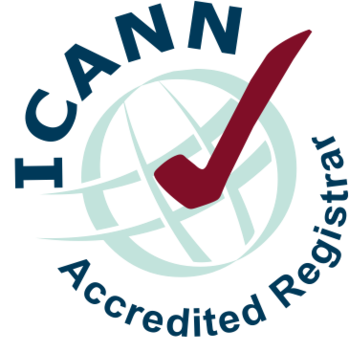 Domain Name Registrars that have been accredited by ICANN for the registration, transfer and renewal of domain names, are at the very top of the Domain Name system supply chain. Due to the very strict business and technical requirements surrounding ICANN accreditation, only about 1,000 accredited domain name registrars service the whole world today. Out of that number, only 7 operate in Africa.
Meet the 7 ICANN Accredited Domain Registrars in Africa:
Internet Solutions (IS)
Country: South Africa; IANA ID: 1079; Web: www.is.co.za
Internet Solutions, a subsidiary of Dimension Data, is the juggernaut of Internet Connectivity in Africa, south of the Sahara. From their base in South Africa, they offer enterprise connectivity and datacentre solutions to ISPs, governments and large enterprises in several African countries through their local subsidiaries in the respective countries.
Though IS is ICANN Accredited, they don't seem to be certified by any gTLD registry for managing domain names. It appears they only use their accreditation for actively participating in the decision-making and/or intelligence-gathering of the domain name industry.
Kheweul.com
Country: Senegal; IANA ID: 1364; Website: www.kheweul.com
Kheweul.com was established in 2007 by a former ICANN board member who served ICANN between 2002 and 2006. Based in Senegal, the registrar appears to primarily target the francophone population in Africa.
AfriRegister
Country: Burundi; IANA ID: 1381; Website: www.afriregister.com
The company states its mission as "to significantly contribute to the ICT deployment effort in Africa, and set the continent in a sound position of Producer and Exporter of cyber goods and services,leveraging African people's development and welfare".
Ghana dot com
Country: Ghana; IANA ID: 1499; Website: www.ghana.com
It's parent company NCS was the first Internet Service Provider in West Africa, and currently offers Internet solutions in Ghana.
Genious Communications
Country: Morocco; IANA ID: 1560; Website: www.genious.net
This company describes its as "a top leading company specialized in Domain names, hosting and managed services in North Africa. Based in Morocco, Genious has become after 8 years, one of the best providers in the country with an outstanding service."
Diamatrix
Country: South Africa; IANA ID: 1645; Website: www.domains.co.za
DiaMatrix has been a registered ISP since 2001, specialising in domain registration, Web hosting, and providing online solutions aimed at the SME community.
Web4Africa
Country: Ghana; IANA ID: 664; Website: web4africa.com
Established in 2002, Web4Africa offers domain names and web hosting to clients worldwide.