Infinity TV, a direct-to-home satellite TV service on Astra 2B has gone premium. Most of the channels they offer which have hitherto been free since early 2010 are now encrypted. This is not much of a surprise since Infinity TV had always set-out to be a premium service. Their TV channels currently include: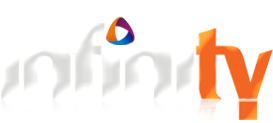 9JA TV
Vive
Viasat Nature Africa
Viasat History Africa
Infinity Bollywood
Galaxy TV (Nigeria)
Sky News International
Springboard
Superscreen
Alheri
Click Toons
Kpakpando
Quest TV
Kilonsele
Christ Embassy Channel
Switch
Magic
LoveWorld Plus
Nigezie
Channels TV
African Movie Channel
Interested subscribers would need to buy subscription directly from Infinity TV in Nigeria.