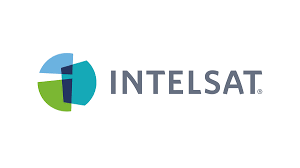 Intelsat, the Virginia-based operator of one of the globe's most expansive integrated satellite and terrestrial networks, and MaxIQ Space, a trailblazer in space-centred STEM education, have concluded their annual STEM Space programme. Celebrated with student project presentations and an awards ceremony, the programme has once again succeeded in fostering the potential of young participants from Africa.
This year, the project involved 30 selected students from various parts of Africa, a move aimed at strengthening the base of future leaders in the continent's rapidly evolving space sector. The programme has been lauded for its unique and immersive educational content that gives participants a significant advantage in their academic pursuits.
Student Alabi Emmanuel Aniyikaye from Nigeria commented, "The Space STEM programme and MaxIQ have shown us that limitations are meant to be surmounted. We're reshaping the landscape of what's possible for African students in space science."
Isingizwe Lucide Pascale from Rwanda echoed similar sentiments, highlighting the potential of the African continent in the space industry and the role of the new generation of African space pioneers.
The programme delivered MaxIQ's modular electronics Space STEM kits to each participant, offering them a hands-on learning experience about various aspects of Space and Earth Sciences. Coupled with virtual workshops, the kits helped students explore a wide range of topics, from understanding Earth within our solar system to envisaging life in Lunar or Martian habitats.
The list of this year's winners is as follows: Natalie Mubvuta from South Africa took the prize for the Best Unboxing Video, while Isingizwe Lucide Pascale from Rwanda earned both the Highest Average Assignment Grade and the Most Responsive accolades. Ofumgbe Ernest Arrah Ayuk from Cameroon was deemed the Most Punctual and Engaged, and Eileen Vermeulen from South Africa bagged the Best Mega-Assignment. The Top Group Presentation was awarded to SDG 11 – Sustainable Cities and Communities from South Africa. These winners will be eligible for the upcoming round of MaxIQ education.
Applications for the 2024 session of the Intelsat MaxIQ programme will open later in 2023.
Intelsat, which operates one of the world's largest and most advanced satellite fleets, has been a key player in the satellite industry for over six decades. The firm's global team of professionals provide seamless and secure satellite-based communications to government, NGO, and commercial customers. Intelsat continues to play a pivotal role in bridging the digital divide, with its focus now on leading the digital transformation of the industry.