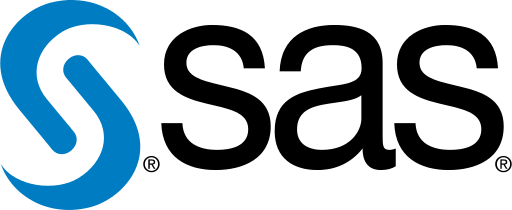 SAS, a global leader in analytics, has reiterated its commitment to nurturing South Africa's youth as a key strategy towards driving sustainable growth and inclusive wealth creation in the nation. Recognising the pivotal role of young people in the Fourth Industrial Revolution (4IR), the company is investing in innovative learnership, internship and mentorship programmes.
"SAS aims to enable the nation's youth to thrive in the digital era by equipping them with the necessary skills and mindset. Our internship programme is designed to provide hands-on experience in the industry alongside intensive analytics training," said Adesh Nathalal, Education Manager at SAS in South Africa.
In addition to championing gender equality, SAS has invested in the education of 12 disabled learners in collaboration with Sparrow FET during 2022/23. These learners are currently pursuing a 12-month IT End User Computing NQF3 course. The composition of this sponsored cohort is reflective of SAS's commitment to increasing demographic diversity within South Africa's tech industry.
SAS's alliance with Sparrow FET is "a testament to our dedication to inclusivity and diversity within the technology space. We are proud to sponsor this diverse group of learners," Nathalal added.
As part of its broader strategic alliances with local universities, SAS's learnership and internship programmes are fostering an ecosystem of educational growth and skills development. SAS is partnering with institutions such as North-West University's Centre for Business Mathematics and Informatics, the University of Kwa-Zulu Natal and the University of the Western Cape to provide practical experiences and career opportunities in analytics and data science to young talents.
Moreover, last year saw the launch of the Teachers4DataAnalytics programme by SAS and the University of KwaZulu-Natal, which aims to equip hundreds of teachers with the tools to inspire students to consider careers in data analytics. SAS is also a sponsor of Tangible Africa, a partnership between Nelson Mandela University and Leva Foundation.
"Andre Zitzke, Manager: Global Academic Programs in Africa for SAS, added: "By bridging the gap between academia and industry, SAS continues to foster an environment that encourages young talent to explore and excel in the exciting world of data science."
In addition to teaching the technical aspects of the industry, SAS also focuses on cultivating 'power skills' such as curiosity, creativity and communication. These are crucial capabilities that are in increasing demand in today's rapidly evolving workplace.
"Companies need to revise their training, recruitment, and remuneration policies to incorporate and leverage new skills essential for resilience, adaptability, and competitive advantage in the era of 4IR technologies," Nathalal further explained.
"By creating an environment that enables and empowers young talent, SAS is shaping the next generation of tech leaders who will steer South Africa into the promising era of 4IR and beyond, helping to solidify the country's position on the global digital stage," concluded Zitzke.
SAS is a pioneering analytics company that empowers customers worldwide to transform data into intelligence through innovative software and services.