Yes indeed. It is very possible. As a matter of fact, I am a living example and so are hundreds of thousands of people spread across the globe: bloggers, web designers/developers, graphic designers, server administrators, Search Engine Optimization (SEO) experts, web hosting resellers, domain name resellers, VoIP call credit retailers, e-currency exchangers etc. The list is virtually endless.
Apart from the regular jobs listed above, its also theoretically possible to make money online, by investing, and not doing much work apart from promoting the investment scheme (if you want to earn from referrals). You can trade stocks, bonds, join affiliate programs, and even earn interests from just saving into an online bank account.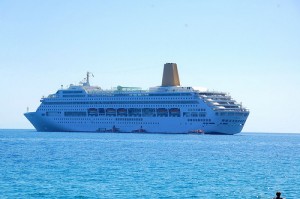 However, I am not about to ask you to leave your current job. Your decision to make a living online would be based on several factors: un-employment, under-employment, or even that you are fully employed but want an additional stream of income, so you could finance that dream of a holiday to Hawaii on a cruise ship, or indulge yourself with some luxury.
Why work online?
Working online is not an end in itself, but only a means to an end and that means you must be doing something really productive to be able to make money. Indeed, working online is not necessarily a magical wand that will command millions of US Dollars to your disposal. It takes hard-work, perseverance and smart thinking.
You should only decide to work online, if it is absolutely convenient for you to do so. You should factor your family, your social life, your current commitments, availability of a fast Internet connectivity, steady electric power supply etc.
What can I do to make a living online?
There are literally thousands of things you can do, to make a legitimate income over the Internet. However, I will divide them into three broad categories:
1. Offer expertise:

The kind of expertise you offer online should be related to something you are passionate about, have a reasonable amount of knowledge about, and have a solid experience practising.

For example, if you are a photography enthusiast, what about creating a website (or specifically, a blog) about camera reviews, news about the latest release of digital cameras, photo-taking tips and such. In short, you will be sharing useful information about something you enjoy doing, and more importantly, some making money.

2. Join affiliate programs

You can earn money by referring buyers to e-commerce websites. Depending on the policies of the e-merchant, you are paid a commission based on the amount of business leads you provide. You do not necessarily need your own website to join an affiliate program since you will be provided with a unique website URL with which you can promote the e-commerce website. Example? Web4Africa offers an affiliate programme to its customers whereby they can make some money on each web hosting referral.

3. Offer service / sell goods

You can create a website, where you market goods for sale, or offer your skills for hiring by others. Examples: you can set-up an online shop to sell shoes or you can set-up a website to offer website design if you have been trained for that.
Are there any downsides to working online?
Of course there are. Every job has its associated risks and hazards:
Sitting behind computer screens for long periods of time without regular exercise can result in health hazards like poor vision, exposure to Ultra-Violet rays, muscle pulls, back-ache etc
Affiliate programs can shut-down and a web hosting server can go offline due to technical hitches leaving you high-and-dry. There are 100,000 examples of dot-coms that have gone belly-up for several reasons.