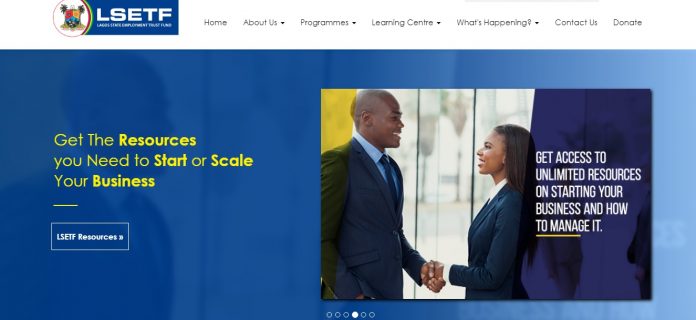 Through its technology-driven initiative tagged Lagos Innovates, the Lagos State Employment Trust Fund (LSETF) is collaborating with IBM to build a new digitally-skilled generation.
The collaboration, which focuses on building the skills of young Africans who have limited or no knowledge of emerging technologies, will provide its local expertise in engaging and building the digital capacity of youths in Lagos State through the implementation of IBM's Digital – Nation Africa (D-NA) Initiative. D-NA programme is intended to help address the digital skills shortage specifically among the millennial population of Africa.
The initiative through a freely accessible online learning environment delivered on IBM cloud will provide a vast range of enabling resources, ranging from introductions to key digital technology through the provision of online courses covering highly sought-after IT topics.
Targeted at youths, especially students in tertiary institutions, and recent graduates, the initiative seeks to train the beneficiaries for 12 to 16 weeks where they will go through a 1-hour to 3-hour classroom workshop.
The entire duration of the digital skills training comprises three primary learning and enablement journeys namely The Explorer; The Innovator and the New Collar.
Commenting on the partnership, the Executive Secretary of the LSETF, Mr Akintunde Oyebode said: "We are very pleased to be part of this game-changing partnership with a leading global IT brand as IBM. It is a very crucial step in our journey to making Lagos tech-ecosystem the leading reference for Africa's tech innovation and development."
"Any sectors of the economy that intends to dominate the growth frontier must have a steady supply of world-class skilled talents to fuel innovation and disruptions. This partnership puts us in pole position to achieve this and other objectives for the Lagos tech ecosystem.
The fact that it is targeted at the youths assures of an incremental upside for the sector. I believe that this would propel our youths into taking decisive steps towards self-discovery and expression of the creativity and innovations. The future has never been this bright," Mr Oyebode added.