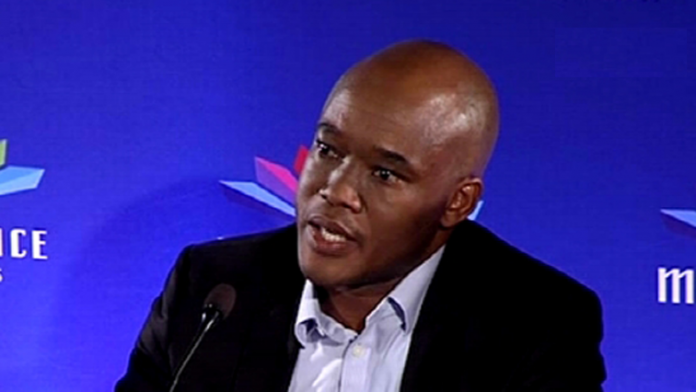 The CEO of MultiChoice South Africa, Calvo Mawela, has defended his view that Netflix has an unfair advantage over DStv in South Africa, and that a regulatory change is needed to address this problem.
About a month ago, in an interview on SABC News, Mawela had noted that pay TV is under pressure in terms of its survival – "viewer habits are changing, people are moving online," he said.
Recently, MultiChoice called on the Independent Communications Authority of South Africa (ICASA) to ensure the regulatory environment takes the changing entertainment landscape into account.
Speaking with MyBroadband in an interview this week, Mawela said that the current regulatory regime is focused on traditional pay-TV services, and does not look at streaming players like Netflix.
According to him, the need for a regulatory change to catch up with technological advances was not only the view of MultiChoice but most local stakeholders.
Mawela highlighted that MultiChoice is adapting to the changing entertainment landscape with its own streaming products, which include Showmax and DStv Now.
He welcomed the increased competition from other players but said it is not fair that DStv must adhere to numerous regulations – while a competitor like Netflix is unregulated.
The points raised by Mawela include the fact Netflix does not pay local taxes, does not have local employees, and does not have to adhere to local content or BEE requirements.
In a recent interview with the SABC, he said ICASA has also called on local pay-TV players to share their content with third-party platforms like Netflix.
The regulator has, however, not called on Netflix, which spends $8 billion annually on developing its own content, to do the same.
"That gives them a nice advantage to capture the audience," said Mawela.
"You are strangling us more and more, while you are giving them free rein."
Many consumers had pointed out that Showmax has the same advantage as Netflix in many markets where it operates, however, and called MultiChoice hypocritical for attacking Netflix while operating a similar service.
Mawela dismissed these allegations, though, saying it has a consistent regulatory message across all markets.
He said MultiChoice is already abiding by all the regulatory requirements in the countries where it operates.
Mawela added that MultiChoice will also call for regulatory frameworks which treat all players equally in these markets.
Jackie Rakitla, general manager of corporate affairs at MultiChoice South Africa, added that their regulatory comments followed a request by the regulator for comment on its plans.
MultiChoice, therefore, did not proactively ask for Netflix to be regulated but rather reacted to the regulatory process by ICASA.
Leveraging on DStv Now and Showmax
MultiChoice operates Showmax in Africa and, combined with its DStv Now offering, has a strong position in the streaming market.
Also speaking with MyBroadband, Mawela said that a decision on which direction its streaming offerings will take is under discussion at the company.
He explained that one of the options is to combine Showmax and DStv and offer a single streaming product – but no decision has been taken in this regard.
Mawela added that they are taking the risk from streaming services like Netflix very seriously and are evolving to embrace technological changes to better serve their subscribers.
He said many of their subscribers prefer streaming over traditional satellite TV, which is why they offer Showmax for free to DStv Premium subscribers.