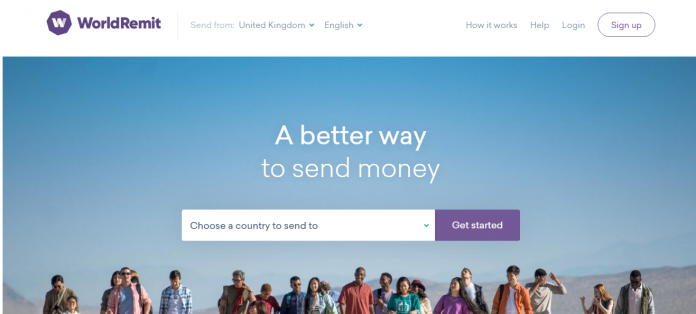 Leading digital money transfer service WorldRemit has partnered with Nib International Bank (NIB) for online money transfers to Ethiopia.
The new partnership allows Ethiopians living in over 50 countries to send digital money transfers to 700,000 NIB accounts and 215 cash pickup locations or branches across Ethiopia – from Dilla to Shire and Nekemte to Dire Dawa.
Transactions to Ethiopia via WorldRemit have grown by over 160% this year. Top senders to the country include Australia, the USA, the UK and Canada.
NIB is one of the leading banks in Ethiopia, with over 700,000 customers and a network of 215 branches across the country. The partnership supports WorldRemit's plan to serve 10 million customers connected to emerging markets by 2020.
Remittances play an important role in Ethiopia's economy, with estimates suggesting that the country may have received over $4 billion in remittances in 2017 However, the majority of Ethiopia's remittance flows are sent through informal, unregulated channels, which increases the cost and inconvenience of sending money.
Andrew Stewart, Managing Director of the Middle East and Africa at WorldRemit, comments: "Ethiopia is one of our fastest growing markets in East Africa and we are delighted to be having NIB, one of the leading banks in Ethiopia, to our partner network.
"Our partnership will connect over 700,000 NIB customers to our best in class online money transfer experience and offer recipients a wider variety of convenient cash pickup locations."
Welella Mohammed, Manager, Public Relations & Promotion at NIB Bank, comments: We are delighted to partner with WorldRemit, best in class and leading digital money transfer service in the world. We believe that this strategic partnership is a milestone achievement for us towards the bank's endeavour in the digitization of the remittance service and we strongly believe the ever dynamic and growing demand of our current and future customers can be well addressed.
Last year WorldRemit became Arsenal FC's first-ever online money transfer partner in a global sponsorship deal. WorldRemit customers complete one million transfers every month from over 50 countries to over 145 destinations. More than half of its transfers go to Africa.
In a related development, the company has launched a new digital service within Africa, making it easier to send and receive money across the continent.
The new digital service will reduce the cost of sending money across borders. The prohibitive charges that individuals and businesses pay to transfer money within Africa are recognised as a major obstacle to the growing regional integration promoted by the continent-wide free-trade agreement signed by 44 countries in March 2018.
The fast-growing economies of East Africa – Kenya, Rwanda, Tanzania and Uganda – are being targeted for the roll-out of this latest innovation.