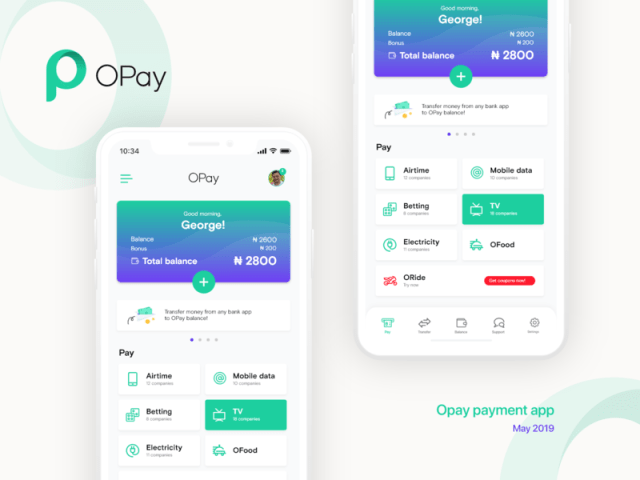 FinTech company, OPay, subsidiary of Opera Software, has announced that it has raised a $120 million Series B round.
The Series B round funding was backed by Chinese investors like Sequoia China, Meituan-Dianping, GaoRong Capital, Source Code Capital and other investors like Softbank Asia, BAI, Redpoint, IDG Capital and GSR Ventures.
This $120 million funding round comes months after they raised $50 million back in June.
Opera's CFO, Frode Jacobsen confirmed to TechCrunch that OPay will use the funds to scale in Nigeria and expand its payments product to other markets like Kenya, Ghana and South Africa.
Frode Jacbosen also sheds light on how they will deploy their millions raised from the round of funding. OPay will look to capture volume around bill payments and airtime purchases but is not necessarily a priority. They will instead focus on things that have high-frequency usages like transportation services, food services and all.
In Nigeria, the company has scaled to over 140,000 agents and $10 million in daily transaction volume.
This announcement by OPay comes days after Visa announced that they are acquiring a 20% stake at another Lagos based FinTech company, Interswitch.
OPay wants to expand to Kenya, having already had a FinTech company in the country, under the name OKash. OKash gives short term loans to users.
OPay will be coming for Tingg's and Glovo's lunch since it aims to be an all-inclusive platform for payment, transportation, food & grocery delivery and other services.