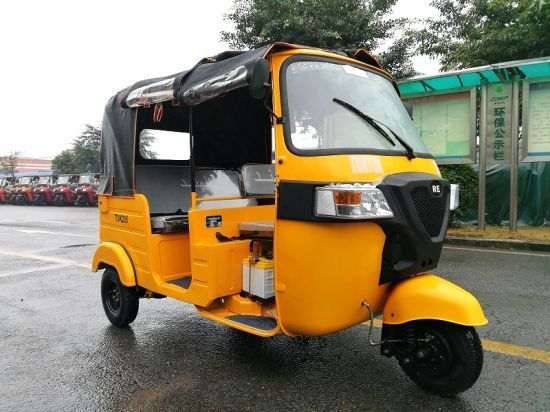 Nearly a year after entering the Nigerian market, Opay, the Chinese-backed startup has come with yet another service, involving commercial tricycles (Keke).
OTrike comes just a few months after Opay launched ORide in Nigeria in a move various analysts claim OPay's strategy to build as many use cases for its payments platform as possible. The data is also important for its Opera browser, it loans service OKash and the many other services data can do.
The new tricycle hailing service is making its debut in both cities and like ORide, discounts apply on every trip less than ₦400 ($1.10) within the first month of launching (August). Users of OTrike can go anywhere in Aba for ₦20 and ₦30 in Kano, while it costs ₦50 to get a private charter in both cities.
Although OPay hasn't announced when OTrike will expand to other cities, or what other services that might follow its launch, it is noteworthy that the innovative strategy of OPay stems from the recent $50 million investment the startup received.
Another $100 million might be in the offing as Opera Software, the firm that owns OPay and ORide and now OTrike verticals is owned by Chinese firm Golden Brick Capital, a private equity fund which purchased Opera's consumer business for $575 million three years ago.
"Africa is a very important market for Opera. Nine of the top 20 Opera Mini user countries are from Africa," said Richard Monday, Vice President of Africa, Opera Software. "We aim to invest heavily in Africa, to build a local platform and grow with the local business partners. This platform will expand the user base for content providers, e-commerce businesses, operators, OEM's and others to strengthen the African internet ecosystem."
Last year, the startup started operations as a mobile payments platform reaching Nigeria's huge unbanked population. It has since diversified its product offerings into motorcycle ride-hailing, ORide and food delivery service, OFood, in a bid come Africa's biggest super-app.