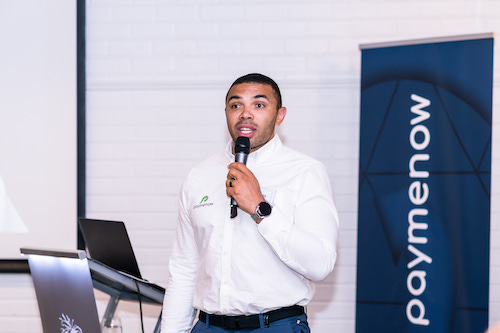 Paymenow, a South African earned wage access (EWA) platform, is expanding its operations in Namibia after successfully partnering with the Hungry Lion Restaurant chain in 2022. To facilitate this growth, Paymenow has partnered with payroll-integration experts Lynkwise to provide in-country technical assistance.
EWA platforms like Paymenow are designed to help workers access their wages anytime during the earning cycle, reducing reliance on loans and fostering financial resilience. Paymenow is the first EWA company to expand beyond South Africa and into other African countries, having recently launched in Zambia.
Bryan Habana, co-founder and chief commercial officer at Paymenow, said that a significant increase in employee uptake and growing interest from local corporations had driven the platform's expansion in Namibia. Over 200,000 South African employees now have access to Paymenow through their employers.
The platform integrates with any payroll system and is free for employers. Research indicates that employees typically use early advances on earned wages to cover expenses such as transportation, groceries, and financial emergencies.
One unique aspect of Paymenow is its focus on financial education and gamification, aiming to teach users better money management habits. The platform uses Big Data to build user profiles and respond to changes in financial behaviour, offering a tiered system of rewards and benefits for users who complete educational modules.
According to a recent impact report based on independent research, Paymenow has improved its users' overall quality of life, with 80% reporting an increased ability to save and reduced reliance on money lenders. Habana views the expansion into Namibia as the first step in demonstrating the platform's value across Africa.